Skip to content
"Mind. Body. Spirit. Home. It's all connected."
Roam at Home. Create holiday style in your home
Home is where the heart is – it is the place where you relax and be yourself after a hectic day at work. Renovating and remodeling your home is very important to increase its value from the viewpoint of a seller. The pleasure of relaxing on your couch while watching television is much more than enjoying a movie at the multiplex. Tips that can help you to improve your home are as follows: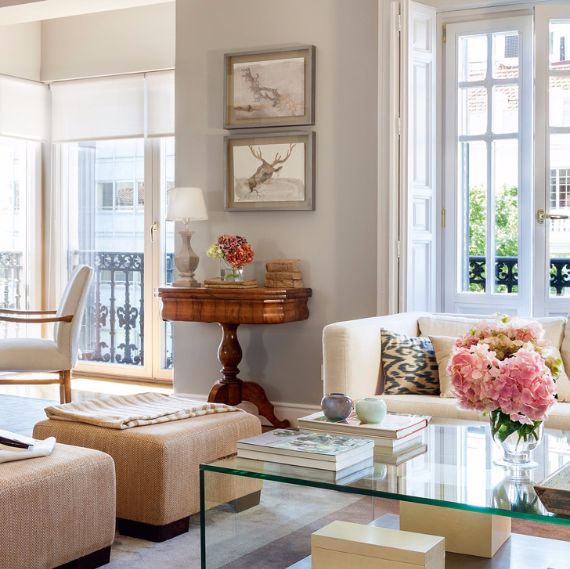 Adding greenery to your home
Bring your home back to life this summer by adding greenery to it. Go for potted plants that give a new dimension to your room. Real greenery and flowers in a room improves air quality and adds value to the interior décor.
A cheery entrance is appealing
The entrance of your home should be attractive enough to appeal guests. Replace the hardware of the entrance door, paint it with bright colors and place potted plants nearby. Go for a nice welcome mat that adds beauty to your entrance. An appealing entrance always leaves a lasting impression in the mind of the guests.
Go for the right kind of lighting
The right kind of lighting adds the perfect warmth and comfort to your home. Figure out the rooms that needs lighting and go for various kinds of lights that would add the perfect glow to your room.
Consider the ceiling
People only try to remodel the existing furniture, walls, or the floors of a room. Rarely people notice what is overhead. Ceiling reflects the natural light coming from the windows. So paint the ceilings with bright colors and do not forget to keep the trim white. Go for a nice light fixture that would make your ceiling an eye candy!
Add a hue of red
Most of the people do not like red when it comes to decorate their rooms. Adding a hue of red in the form of small cabinet or a nice flower vase adds great touch to a room.
Go for hardware updates
Replace all the handles, door handles and latches of doors, cabinets with new kind of hardware that makes your house look beautiful. Visit the antique shops to get hardware pieces matching your personality and the look of your house.
Spice your stairways and hallways
Various kinds of carpet runners are ideal to add a distinctive touch to your house. Go for stair Runners ​that would add the perfect drama to the boring staircases. There are a lot of options when it comes to choosing the perfect hallways or stairways runners. There are a lot of websites online that can help you to get the perfect carpet runner online without any hassle.
Stress on the corners of your house
Not every corner need to be decorated. You have to light up or decorate the corners that add that special touch to a room. Corner tables, light fixtures, lamp stands can be perfect enough to spice up the corner of your rooms.
Do not forget to renovate the cabinets, drawers of your kitchen and replace the existing light fixtures. Go for different kinds of storage cabinets that give more space to the floor of your room. Have fun with colors and break all the rules pd interior décor as per your taste