There are many reasons you could be having problems with your foundation. A crack in the floor over time or damage caused by flooding could put you in need of foundation repair services. When it comes to the best renovation/remodelling companies in Houston, you can be sure to find a lot of them around. This could make it hard to narrow down your choice. But there are secrets to finding expert foundation repair companies anywhere, and you can learn all about that below.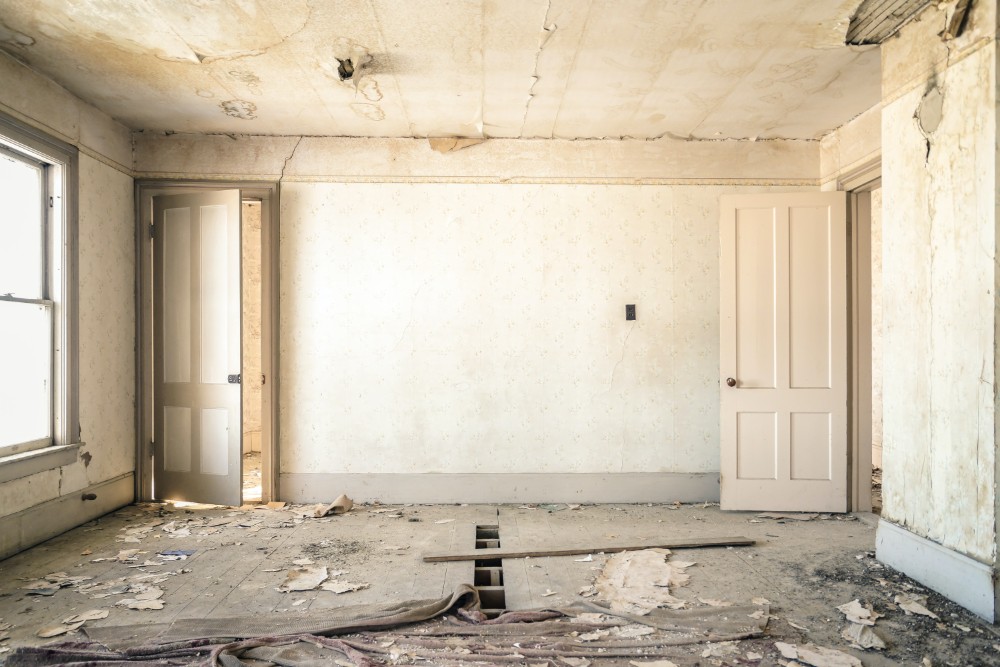 What is the Problem with your Foundation?
The first thing you want to do before looking for home repair services is to narrow down the problem. You should know that many factors could put your floors and walls at risk. These factors could either be internal due to overweight on your structure or external like flooding or damage from a natural disaster. Some of the common problems you could be having with your foundation are 
Fractures or Cracks in the Floors and Walls
The continuous heating and cooling of your property over time could result in fractures and cracks. This is more common if there are errors in your building construction. A massive impact on your building, like drilling works in the neighbourhood, could also exert pressure on your structure, causing fractures and cracks. 
You can notice them as gaps in your foundation or walls, as a result of movement in your foundation. This condition is known as settling and is usually common during the first few years after construction. The good thing about these kinds of failures in your foundation is they can be quickly addressed when identified on time. This is why you want to carry out routine inspections on your property. 
Uneven Floors and Gaps in Window Frame 
Most foundation problems don't always appear as a crack, and if you notice the floors are not as levelled as they used to be, you may be experiencing issues with your foundation. Many factors could cause your floors to sink. Gaps around the exterior window and doors, or you notice they no longer shut completely like before. Then it may be worth getting someone to inspect your property. 
Taking Care of a Foundation Problem
If you aren't dealing with a significant challenge, you may want to wait out the repairs until you are doing a major home renovation. But if the damage is substantial and could put you and your household at risk, you surely want to consider repairs. You can check here https://www.houselogic.com/organize-maintain/home-maintenance-tips/understanding-foundation-problems/ for some of the common signs to look for in a faulty flooring. Adequate planning is necessary when carrying out repairs in the home. It is also vital that you work with a professional if you intend to get a lasting solution. 
In the case of a significant repair, you may want to consider relocating your family. You should also protect all furniture and assets during the renovations. 
How to Hire a Foundation Repair Company in Houston?
Houston is a large metropolis, and for starters, you could easily find anything you are looking for if you know where to look. Many of the best companies flood the business districts, and there is also chance there might be one down the road from where you stay. For those close to the city, it could just be a matter of getting into town. But there are other things you want to consider when looking for expert repair services.
Consider the Nature of Repair
A lot of businesses these days offer general home renovation services. So you can find companies that specialize in landscaping that also offer home renovation and interior decor services. So before you go settling on just any firm or individual, you want to ensure they can provide you with the services you need. While a bricklayer could help out with covering a crack in the wall or floor, you would need a building contractor when looking to make renovations to the foundation. 
Ask for Referrals 
You want to find out from those close to you if they know anyone they can suggest to help with your foundation repair. Someone close to you may have had to deal with similar problems in the past and have contacts with a reliable repair company in Houston. So you should get on the phone and find out from friends and relatives in your neighbourhood to town. You can find useful tips on this website on how to fix cracks in floors and walls yourself. 
Use the Internet 
You can also get online and search for foundation repair companies in Houston. You surely would find enough suggestions from search engines, and you can even narrow your options to a particular region, so finding one close by is possible. It is essential to check the review section and do more research on the company. You should also avoid hiring over the phone, and always ask to meet in person before making conclusions. 
Consider Education and Certification
It is common to find just anyone with building skills, but you can't ignore the benefits of education in any industry. So having an architect or building engineer on your renovation team could be a plus. They also need to be certified by the local building and environmental agency in your area. 
Go for Experience 
In a bid to save expenses, many homeowners look to cut corners to save more in repairs. But if you wish to avoid a repeat repair in the future, you surely want to get it right the first time. So you want to consider professionals with years of experience on the job. While it may not be a big deal that they do not possess the necessary educational qualifications, you want to make sure they have adequate experience handling such jobs. 
Negotiate 
You should also conclude the cost of hiring a Houston foundation repair company before and not after the job is completed. This helps to prevent any issues with payments after repairs. You would have to spend on purchasing the materials, hiring the necessary equipment, and paying for the labour. So you want to have a budget before looking to make foundation repairs. 
Final Note 
Many companies offer home renovation services in Houston. You want to ask those close to you for referrals or use the internet when looking for foundation repairs.