Bathrooms are one of the most popular areas of the home to renovate. Upgrading your bathroom can bring about many rewards, including boosting your livability and increasing your resale value. The best part is improving the functionality and attractiveness of your bathroom doesn't have to break the bank. Countless simple and affordable upgrades can have a big impact. Here are some ideas to help you create a stunning bathroom.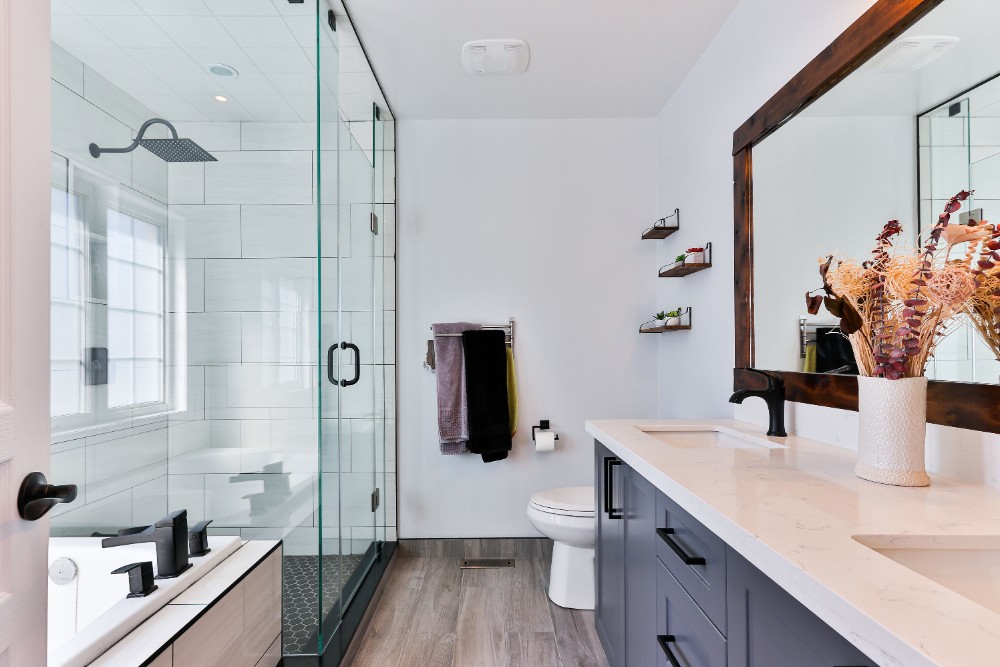 Give your bathroom a deep clean
One of the easiest ways to boost the appeal of your bathroom is by giving the room a deep clean. Bathrooms tend to show signs of wear over time, and you may even notice mould or limescale forming. Minor cosmetic damage can affect the overall style and appeal of your bathroom. Start by giving your bathroom a thorough clean and pay special attention to areas around the bathtub, shower, and sink. You should consider replacing any tiles that are missing or damaged. You can buy specialist paint to restore tile grout, conceal discolouration, and make your tiles look new again. This is a much cheaper alternative to replacing the grout between your bathroom tiles. Giving your bathroom a deep clean will instantly revitalise the space and give it a more modern look.
Add some stylish accessories
Adding stylish accessories is another quick and simple way to add style and create a stunning bathroom. A well-placed mirror can be fitted to create the illusion of space and make your bathroom appear bigger and brighter. Patterned rugs and other decorative items can be used to add texture and liven up a boring bathroom. Plants can be another great addition to your bathroom as they help to create a peaceful and restorative environment. You can purchase high-quality artificial plants if you want a low-maintenance option. Visiting a bathroom showroom is an excellent way to get inspiration on different decor and designs that would suit your bathroom.
Replace old fixtures and fittings
Old fixtures can become worn over time and give your bathroom an outdated appearance. Replacing old fixtures with modern designs is a fairly straightforward home project that will breathe new life into your bathroom. For instance, a pedestal sink can instantly add a sense of style and elegance to your bathroom. Replacing your shower curtain with a glass door is another easy way to revitalise your bathroom and improve the functionality of the space. Many bathroom fixtures can be replaced yourself, although you may want to consider hiring a professional plumber for bigger jobs.
Improve your lighting
Lighting has a huge impact on the overall appeal of a room; after all, no one wants a dark and dingy bathroom. Try to maximise natural light and consider installing a larger window if your bathroom is lacking natural sunlight. If adding new windows isn't feasible, then you can still improve the lighting in your bathroom by upgrading your lighting fixtures or installing bright LEDs. You can look at home and DIY blogs for tips on how to improve the lighting in your bathroom.