For a long time, my home felt 'unfinished', and I couldn't figure out why. I had filled it with all my favourite furniture. I had artwork on the walls and family photos everywhere. The house itself was a hive of activity. The kids running around my feet, and the usual family chaos filled the home. We'd tried redecorating and changing the paint colours, but something still wasn't right. Then, one day, I realised how simple it was.
It occurred to me that the living room was crying out for a thick, chunky rug. Soft furnishings was the answer! Now, I don't want to sound over-the-top, but filling the house with these missing soft-furnishings changed everything. The house instantly felt warmer. There was more texture, more colour, and more depth. It felt cosy and full. It felt finished. It turns out the devil really is in the details. Here's how I transformed my home, and I hope you can take away some valuable advice for yours.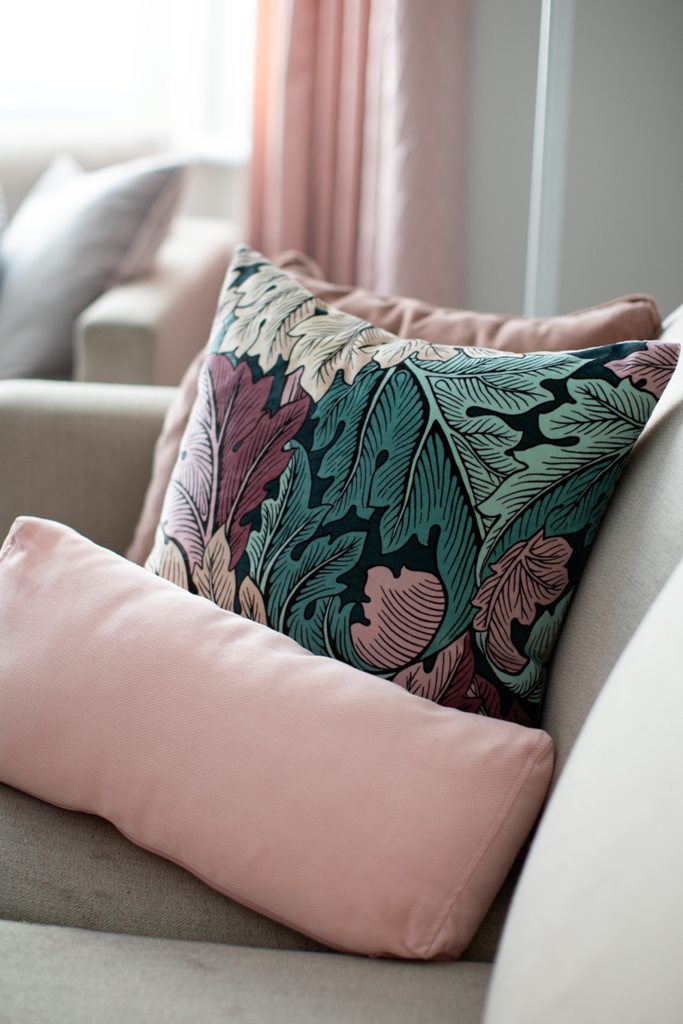 Rugs
I'll start with the rug because it was the first thing that I changed in my home. We've currently got a hardwood floor, which I love. The only trouble is that it's quite cold and hard. It's difficult to make a room feel homely with that type of flooring. Especially the living room, where I was desperate to create a cosy feel. I bought a big, thick rug that swallowed a good two-thirds of the floor space. It instantly added a soft touch and plenty of colours. You still see the lovely wood underneath, but now it's finished with a softer, cosier accessory.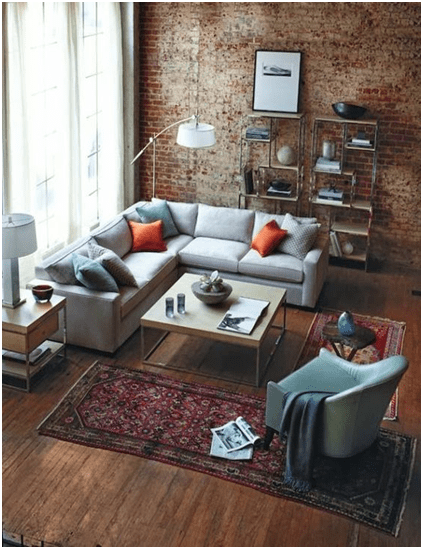 Throws
I wish I'd learned this trick earlier because it's so simple. But, adding a blanket or a throw over the sofa or your bed makes a huge difference. We've got a large King-size bed, covered with cream sheets. It's wonderful, but it didn't make much of an impression in the room. By adding a simple blue throw across the bottom, it gave the room a focal point. We added definition and a spark of colour. You can do the same across a cream sofa to add colour and texture.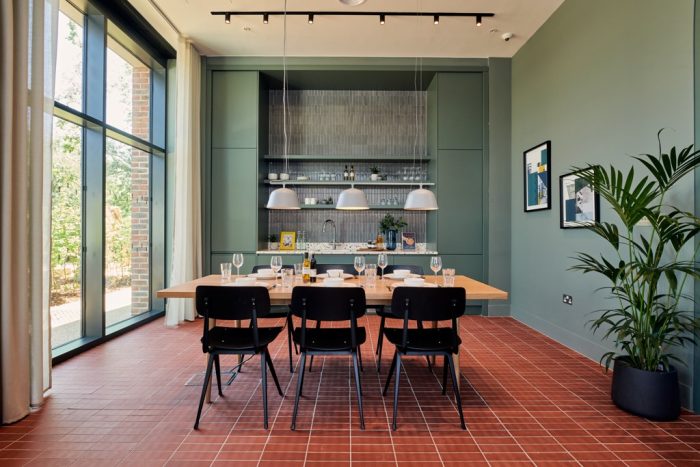 Cushions
I used to be one of those people who thought 'what's the point in cushions?' After all, you just move them out the way to sit down! Now, I'm a complete convert, and I can't get enough of them. My new rule is that the sofa needs at least six cushions at any one time! It's the best way to add texture and colour to the room. I get all my cushions and pillows from Ian Snow soft furnishings, and I've already got my next shopping list ready. This simple trick brings life and character to your furniture.
Bean bagWell, this one was mainly for the kids, but I'm starting to enjoy it myself! The best thing about the bean bag is that it's versatile. The kids bring it down to the living room to sit and read. Then they'll take it back up to their room. It was made for us by a family friend, so it's a lovely personal item to have in the house.
Try these items for yourself, and you'll love the subtle difference they make!