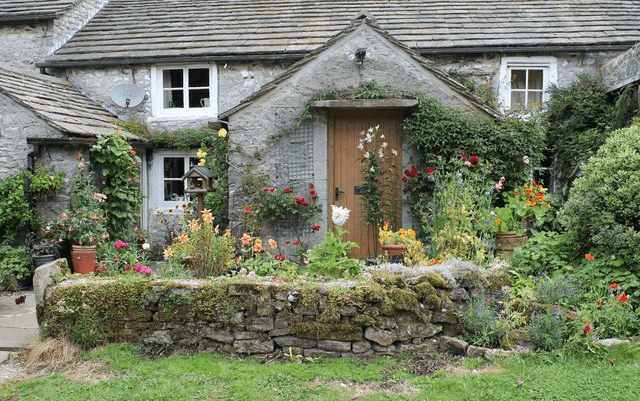 Buying the
house of your dreams
can be an exciting time. Once you're in, you'll be keen to get to work putting your mark on the place. Even a dream house needs a little work after all! It's likely you've already got plans about how you want the place to look. You have been dreaming about this for years! Moving can be overwhelming enough, without having to think about the decorating as well. That's why we've written a list of the rooms you might want to focus your attention on!
THE KITCHEN
Getting the kitchen right is key to ensuring life gets back to normal. When you first move in, it's unlikely that you'll be using the kitchen until you get settled. Even then, it's not the kitchen you planned! Do you need to redo the colour scheme, or is a complete refurbishment necessary? If you do decide you want to redo the whole kitchen, set the plan in motion as soon as possible. Getting to grips with a new kitchen is never easy. There's no point getting used to a kitchen you don't intend to use! The sooner you set your renovation plans in motion, the sooner you can get your cooking back up to standard.
LIVING ROOM
The living room is another important one. It's where the whole family congregates. Out of the entire house, this is where you'll be spending a lot of time. On moving day, you'll have to think fast about where you want the furniture to go. It's worth getting it right when you have the help of a
removal company
. Sofas and television units weigh a tonne! Think, before you move, about where you would like your furniture to go. That way, you can get the living room looking right from the off.
BEDROOM
We couldn't make this list without mentioning your bedroom. Second to the living room, this is where you'll be spending most of your time. A bedroom is much more than a place to sleep. It's a sanctuary in many ways. In a way, putting your mark on your room is more important than any other place. Why not buy some
bedroom furniture
to go in your nice new room? After all, it's the perfect time for a new start! This also saves the hassle of moving everything from your old home. Bedframes can be difficult to manoeuvre. Once you know your moving date, order your new furniture to arrive the next day. You might have to sleep on the sofa for a night, but it's worth it. Think, too, about what colour you want your dream bedroom to be. Remember, you'll be waking up to it every morning, so make sure you get it right!
Of course, there's much more than this to consider in a new home. Getting these essential rooms right will set you off on the right footing, though. With these rooms done, the place will start feeling like it belongs to you in no time.