Bathrooms are one of the rooms we use the most often, and one of the most important in any house. Design mistakes here, whether functional or decorative, will eventually catch up with you. This is true whether you're renovating an existing bathroom or planning a new one. Here are six mistakes to avoid when designing your bathroom. We'll also explain the consequences of these mistakes and what you can do instead if you want to enjoy the look and function of your bathroom.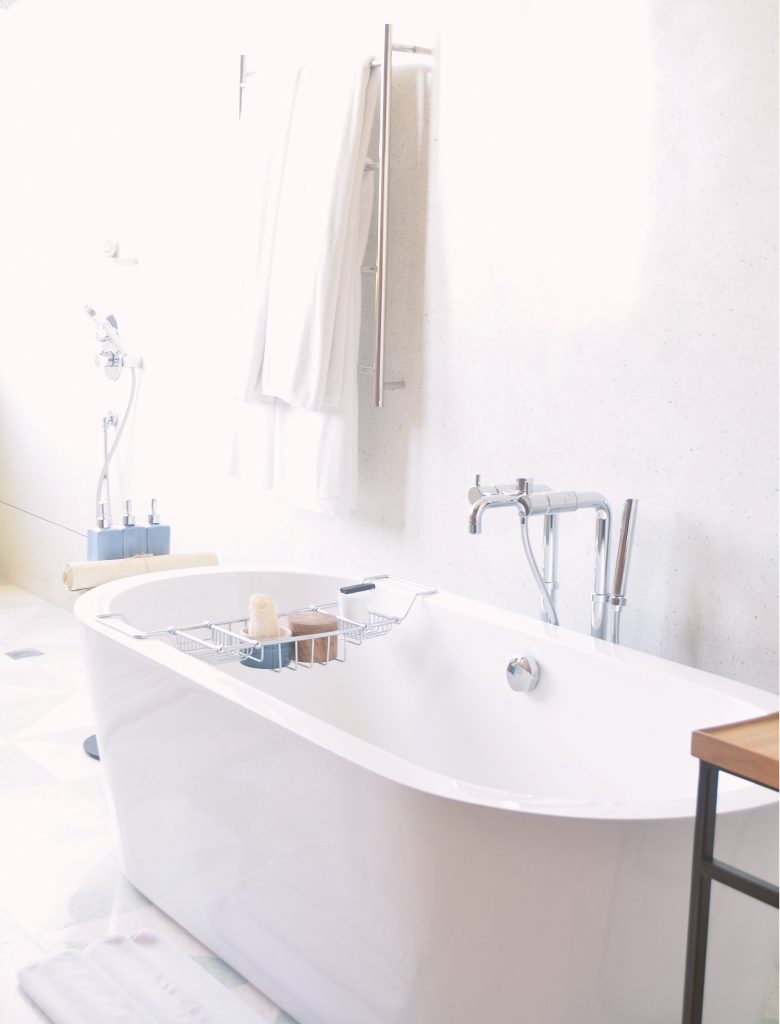 A major mistake people make in bathroom design is basing their design decisions on what an architect recommends or what they would consider being in fashion right now. The first thing you should consider is your actual needs.
For example, you need to assess how you're going to use the space. Don't go for a minimalist design with anywhere to put anything if you really need more storage space. That beautiful antique tub is a waste of time and space if you lack the mobility to get in and out of it.
Consider who will use the space. If this is a family bathroom or guest bathroom, is it suitable for every likely user? A lot of people are thinking about mobility these days when designing their bathroom, and this could be something to consider if you have older parents who frequently come home to visit. As per the experts of Bathroom Remodeling in Miami, adding a small bench or chair to the bathroom could make it much easier to get dressed for someone with poor balance.
If you are constantly pulling things out of storage in the bathroom, utilize a mix of open and closed storage. Then you won't have to constantly be opening cabinets to reach your towels and toiletries. Open storage can also prevent the bathroom from feeling too cramped.
Overlooking the Floor
Many people decorating or designing a bathroom overlook the importance of the floor. Fortunately, most recognize the mistake of putting carpet in the bathroom. The pity is how many fail to design for good drainage or slip resistance.
Your floor shouldn't be a functional afterthought. Instead, think of it as the fifth wall of the bathroom. What colours, patterns and designs would you like on the floor, and how do they fit in with the rest of the bathroom design?
RELATED: Using electrical tools as a mitre saw? Find out which one is the right one for your decorating project.
Remember that the designs on the floor in addition to tiles on the wall and decorative accents like towels could make the room look too busy. For example, the colour of the grout in the tiles could clash with the rest of the colour scheme of your bathroom. If in doubt, go with the classic white metro tile.
Don't buy tiles in haste either. Pick tiles made from the right material so the floor will be able to handle years of water, soap and abuse. Stone can handle the abuse, but it is expensive. You can find stone and wood look-alike floor tiles that make the bathroom look luxurious for a fraction of the cost. Just make sure that it reflects the original aesthetic you had planned for the bathroom. And also consider the impact of the tile size on the installation costs since you'll pay more for a lot of little tiles vs larger ones.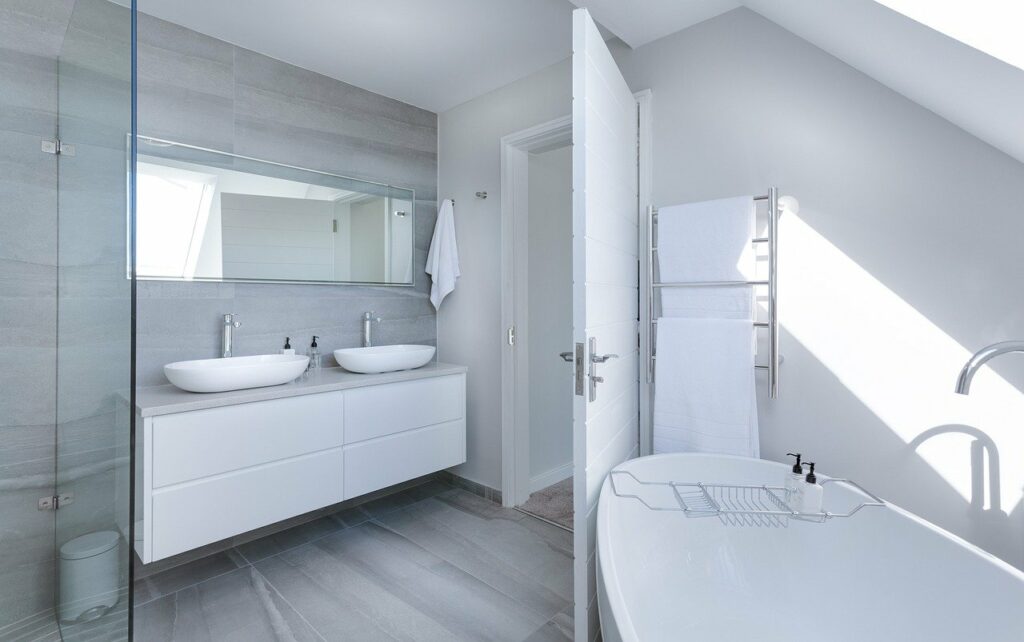 Not Choosing Compatible Fittings
A common example of this mistake is when people buy a beautiful shower head or faucet that doesn't fit the pipes you've had installed. It is a waste of time and money to pick out a showerhead with multiple jets if your pipes can't deliver the water volume it needs. Know what your water system can handle and work with a plumber, architect or other experts to choose fixtures that will actually work the way you want.
A related mistake is picking plumbing fixtures and fittings without considering how they look like an integrated whole. The water faucet that looks good with that sink basin may interfere with the overall aesthetic if the showerhead, mirror frame and drawer knobs are of a different colour or material.
Not Paying Attention to Dimensional Details
If you don't pay attention to exact requirements like dimensions, you'll make mistakes. Don't install showerheads so low that the tallest member of the family cannot easily use them. Don't buy toilets that won't fit in the water closet. It doesn't matter how lovely the mirror is if it won't fit in the space between the ceiling and the top of the sink, and you won't be happy over the long term if it ends up being too short to be useful.
If you want to avoid headaches, also try to buy major shower components from the same manufacturer. Manufacturers like Matki have a wide selection of modern shower elements and you'll be able to find the proper shower tray for your project along with the right shower enclosure that will fit perfectly with it. If you want to check their product selection, you can learn more here.
Overlooking the Lighting
You can't afford to overlook the lighting scheme in bathroom design. Insufficient light around a mirror makes it difficult to apply makeup or shave. Too much light ends up giving you headaches from the glare. Expecting to rely on natural lighting when the room doesn't get much of it means you'll be working in a dim bathroom or installing secondary lights that break up your aesthetic vision. Don't assume that mirrors will give you enough light where task lighting may be necessary.
Ignoring Accessories
Don't ignore the impact of accessories on the design of the bathroom. Upgrading your toothbrush holders from cheap plastic to classic metal holders, replacing plastic storage containers with glass, and using lovely vases instead of leaving things piled around the bathroom will turn your bathroom into an upscale space.
If you do have a bathroom that lacks personality, recognize that you can add to it by choosing a variety of accessories. If you're replacing accessories, make sure they fit with the overall theme.
Successful bathroom design requires preparation and forethought. Avoid making these bathroom design mistakes, and you'll end up with the look and feel you were aiming for with your redesign project.