Your bathroom is as much a place to relax as it is a place to wash. Just because it has an obvious function, that doesn't mean that it can't be a stylish sanctuary of calm and relaxation. Here is what you need to think about when designing your perfect bathroom.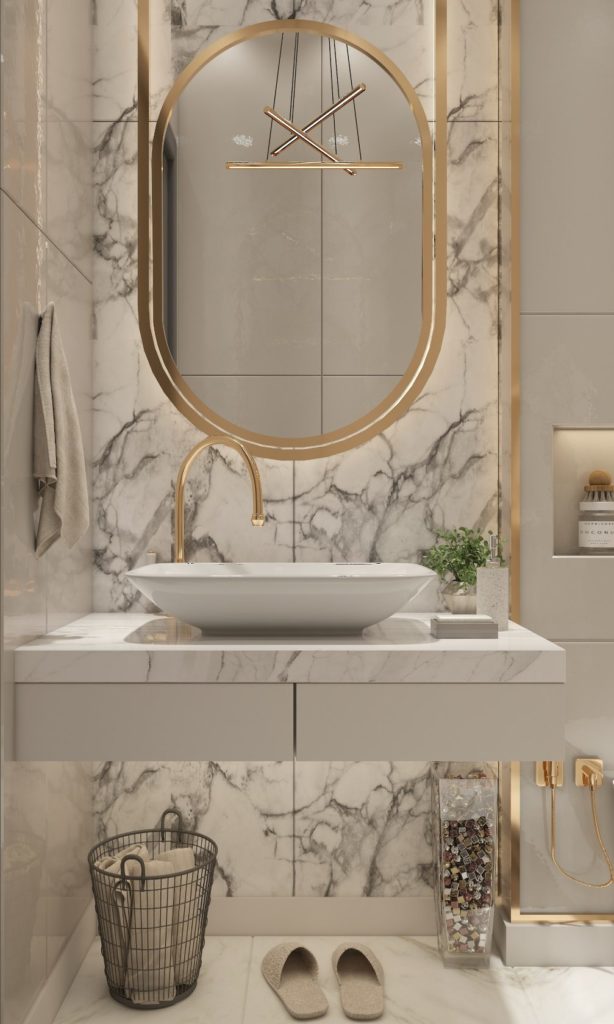 What will your bathroom suite involve?
It sounds simple, but you need to consider what you want in your bathroom. For example, do you have a separate toilet room? Are you going to have a shower over the bath, or opt for a separate shower unit like these square shower enclosures? Will you have a bath at all? You need to weigh up your space options, as well as thinking about what you use your bathroom for. Some people just want a simple shower every day, whereas others are all about a decadent bath. If you have children, having a shower over your bath makes it easier to wash their hair. It's all about what works best for you and your family.
Timeless decor or bang on trend?
Redoing a bathroom isn't cheap, so it's essential to consider your decor. Something statement like an entirely black suite may look striking, but are you someone who is going to get bored of it quickly and be left with a bathroom that you hate? One idea is to choose simple options for your bath, toilet, and sink, and then change up the decor using accessories and towels. For a less permanent option that can still be incredibly stylish, removable vinyl comes in a vast range of designs and can be used on bath panelling or over tiles. When you get bored or fancy a change, you can simply peel it off and try something new.
Added extras
Bathroom suites often offer little added extras that can take your room to the next level. For example, you may want a heated towel rack for a little touch of luxury on those cold winter mornings or indulge in a rainforest showerhead. If you're someone who lives for a bath, get a tub with jets. You will also need to think practically about whether you need work surfaces, and whether you need mixer taps or you're happy with two different options.
Storage
Nothing ruins a beautifully designed room like a load of clutter with no place to go. Consider some storage for those less-aesthetically pleasing products, such as cupboards under your sink, and cute baskets to put pretty bath bombs in for display. Decant your everyday products into matching bottles that go with your decor for a satisfying display – it will also make your cheap shampoo feel super fancy.
It's important to balance the need for function with your desire for a beautifully stylish bathroom. It requires some planning, but it can certainly be done without compromising on either aspect. Write a list of the things you need and then create a mood board of what you want it to look like, and then combine the two.