If you want to spend some of your hard-earned savings on a beautiful new bathroom – either to make the space more luxurious to relax in, or to elevate the elegance of the family bathroom. In any case, you have certainly come to the right place.
So, with this in mind, continue reading to discover four ways to create an affordable yet luxurious bathroom.
1. Ornate Bathroom Tiles
There has been a huge movement towards more ornate and decorative bathroom tiles in recent years and so for a luxurious bathroom aesthetic which is also highly fashionable, choose a base colour of ornate tiles and use them to frame the bath and sink area.
When choosing the style of bathroom tiles that is right for your space, it is important to take into account the following considerations:
Tiles around the bath area itself should cover any splashbacks and prevent any water damage to the wall
Choose a tile pattern and style which stands out to make your new bathroom tiles a real stand-out feature
Textured tiles are fantastic for creating an extra level of depth in the room, but be careful not to create extra work; textured bathroom tiles are considerably harder to clean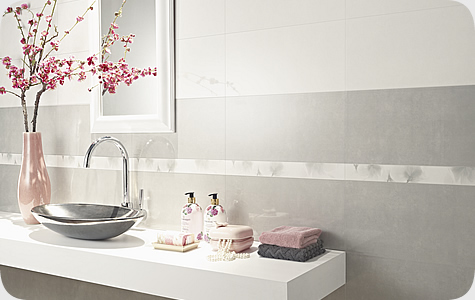 2. Choose Bathroom Storage Carefully
One of the easiest and also most effective ways of making your bathroom aesthetic more elegant and luxurious is to make a concerted effort to move toward minimalism.
Investing in some high-quality and beautifully finished roca vanity units, for example, will mean that your most often used toiletries and other bathroom products will be tidied away yet easily accessible. As a general rule, try to keep the window sills, shelving units and the areas around the sink and bath as clear and free from obstruction as possible.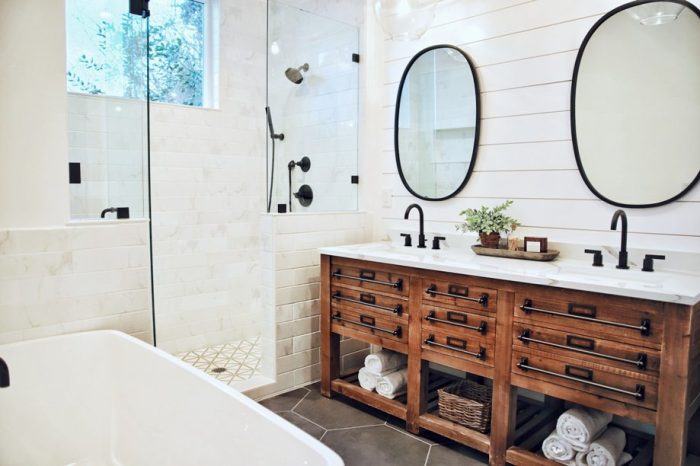 3. Paint the Walls a Crisp, Clean White
Nothing says elegance and simplicity more than a beautifully painted white wall around the bathroom and even if your bathroom is already white-based, it is still important to freshen the paint with a new layer.
To carry the fresh white look throughout the entirety of the room, look to replace your bath mat and flannels and invest in some luxurious, soft and thick new bright white bath towels too. Just make sure you remember to remove any make-up before you use your new white towels to wash your face!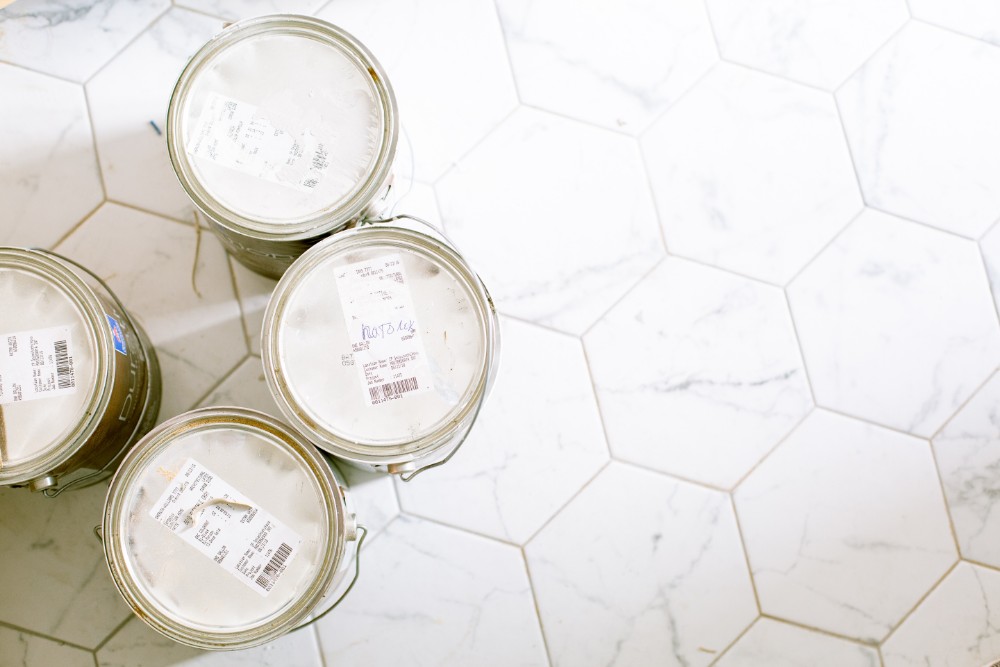 4. Add Moisture-Loving Indoor Plants
There are a wide plethora of incredible benefits to bringing the outdoors in and choosing some moisture-loving indoor plants for the bathroom windowsill, shelves and even the corner of the bath.
Types of plants that can not only survive but thrive in wet and warm conditions indoors include, but are not limited to, the following:
Aloe Vera
Spider Plant
Peace Lily
Orchid
Bamboo
Begonia
English Ivy
Cast Iron Plant
Snake Plant
There is a myriad of benefits to your emotional health and wellbeing in surrounding yourself with real plants, not least the cleaner and fresher air you will be breathing on a day-to-day basis.