When the weather turns warmer and the days get longer, our thoughts automatically turn to outdoor dining and entertaining. Is your patio or garden up to the job? If you need some help to create the perfect set-up in your outside space, you've come to the right place.
Creating an alfresco dining area needn't be complicated or expensive – all you need are a few helpful pointers and a little creativity to bring indoors and outdoors together. From atmospheric lighting above to practical flooring below and everything in between, let's take a look at how to make your outdoor dining experience super stylish, comfortable and inviting.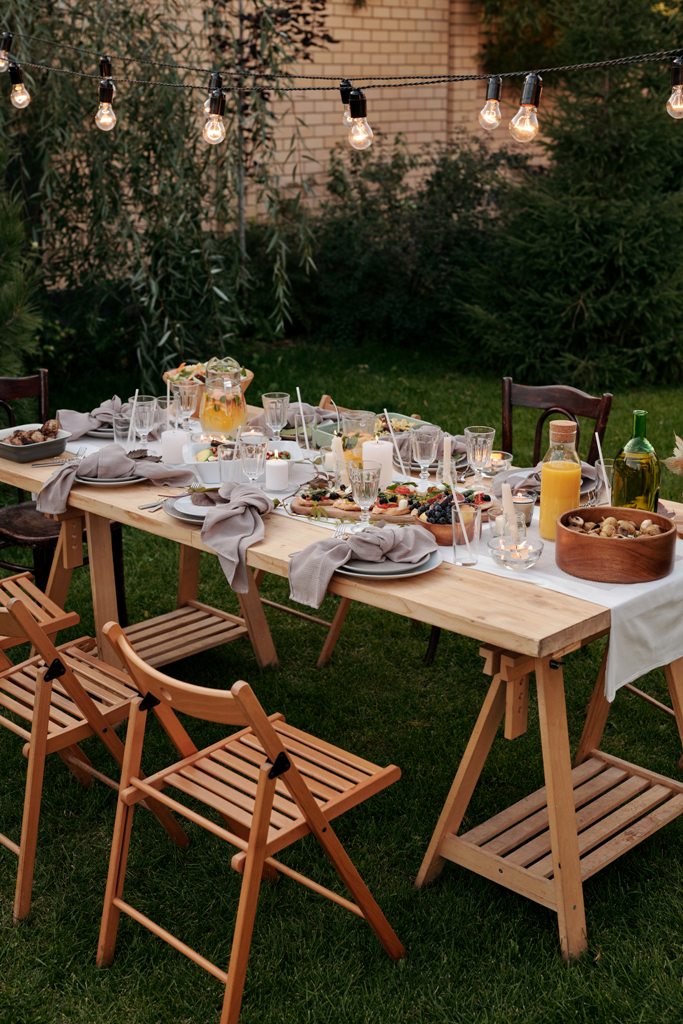 Light and shade
In the UK, outdoor dining always has an element of risk attached. What if the weather changes suddenly, as it often does? The best way to protect you and your guests from strong sunshine, as well as unexpected rain showers, is by way of a parasol, awning or sun sail. While parasols are relatively inexpensive, freestanding and portable, sun sails and awnings are anchored to the building providing a more permanent solution.
If you've chosen a favourite garden spot for your outdoor dining area, you could create a natural roof with a pergola, training climbers such as honeysuckle, wisteria or vines to form an arbour arch and festoon your garden dining room with pretty garden lights. That way, your entertaining space is ready for use day and night.
Outdoor flooring
On the floor, look for a practical solution that is sturdy enough to support garden dining furniture and a barbecue or other cooking equipment. With a surface that's too soft, your chairs may end up sinking into the ground, while uneven surfaces may lead to accidents.
For a seamless indoor-outdoor transition, try to match the look and finish of your outdoor flooring to your indoor surfaces in terms of material, colour and style. Decking is a great option if your alfresco dining area adjoins a wood kitchen floor, while a paved patio works best if you have floor tiles indoors.
For added comfort, how about fluffy seat cushions and some funky outdoor rugs? Visually striking, waterproof and reversible, they're available in polypropylene, jute or hemp, and many models are washable for total practicality.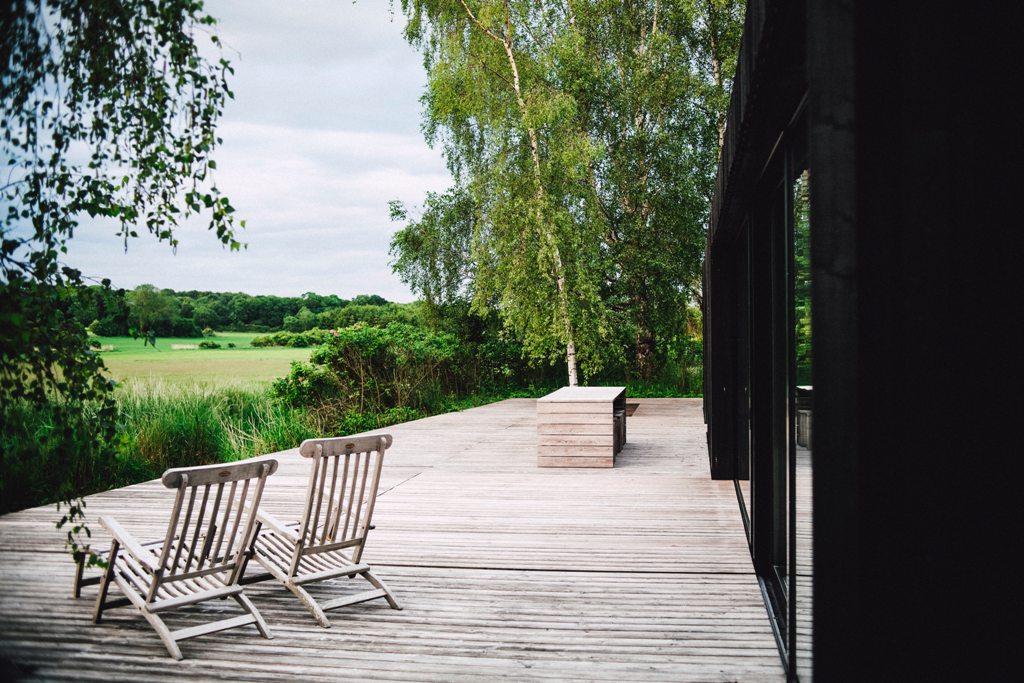 Dining furniture
Adding your own style to your alfresco dining set-up is key to achieving an ambience that is uniquely yours. Whether you prefer a clean contemporary look or a shabby chic vibe, traditional or boho furniture and furnishings, adding your own favourite pieces to your design scheme will make all the difference.
Outdoor dining furniture should ideally be made from wood, metal or rattan (the weatherproof kind). Why not give weathered timber tables and chairs a fresh coat of paint in summery pastel shades? Use exterior wood paint from superior suppliers such as Little Greene to weatherproof your patio furniture in style. Dress your table in crisp, fresh table linen in natural fabrics such as cotton or linen for a rustic yet cosy feel.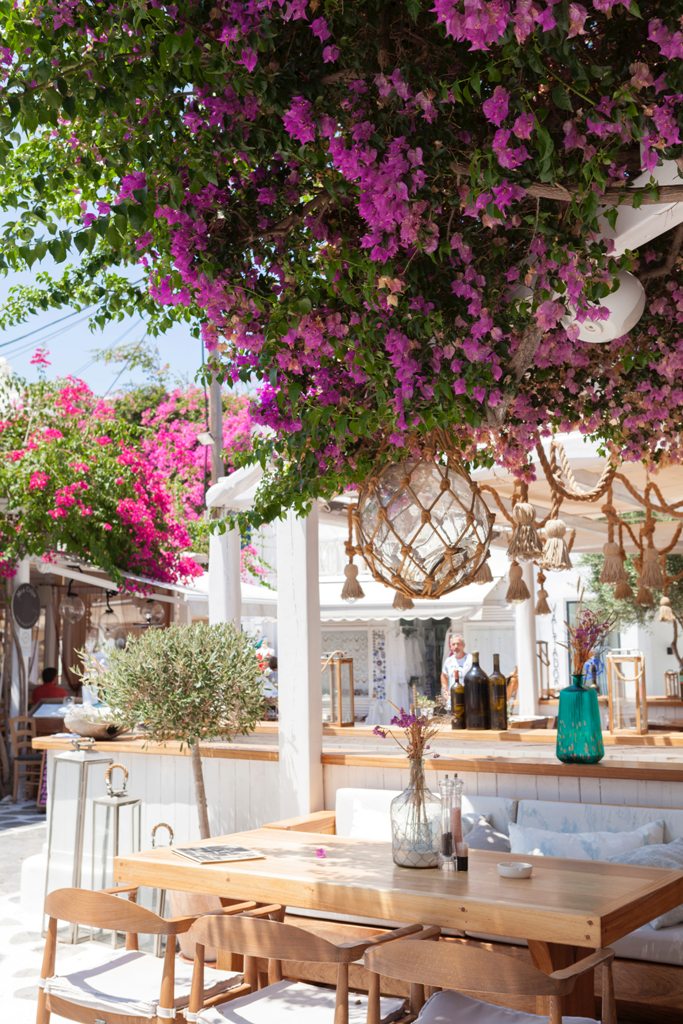 More than eating out
Outdoor kitchens have been one of the biggest garden trends in recent years. No, we're not talking of 'mud kitchens' for the children here, but of serious outdoor cooking facilities that go way beyond the humble BBQ. Think about it – why transport heavy dishes between your indoor kitchen and outdoor dining room when you could have a proper cooking area right where you need it?
Building an outdoor kitchen can be as simple or elaborate as you want it to be. Just remember that outdoor products must be able to withstand the elements, so durability is top of the list of requirements. Finally, add some pots of fresh herbs and voila, a self-contained outdoor kitchen diner, complete with a mini kitchen garden!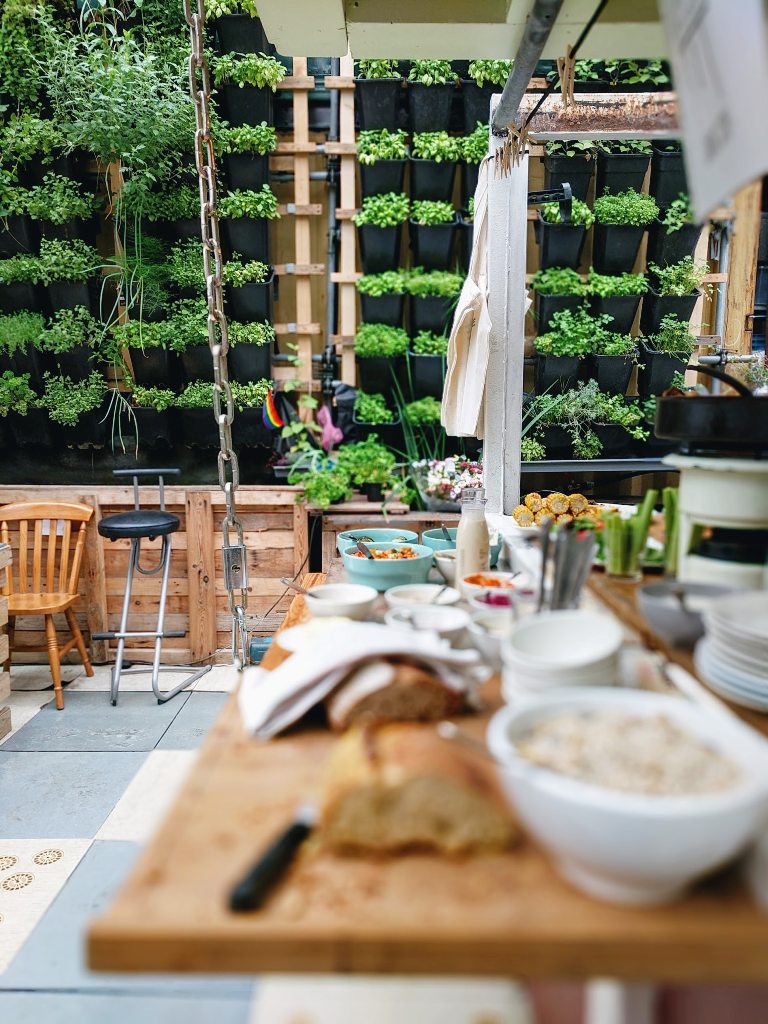 Garden storage
The best way to keep the look of your alfresco dining area neat and tidy is with plenty of smart outdoor storage. That way, all your utensils, crockery, table linen etc are close to hand when you need them but not cluttering up the place when you don't. There's a wide variety of garden storage options to choose from including kitchen trolleys, storage boxes and crates in a wealth of different styles and materials.
If space allows, you could have a dedicated kitchen garden cupboard or shed for all your outdoor entertaining bits and bobs. If space is at a premium, choose foldable or stackable chairs that can be stored out of sight when not in use, and make extra cupboard space available indoors for your alfresco dining needs.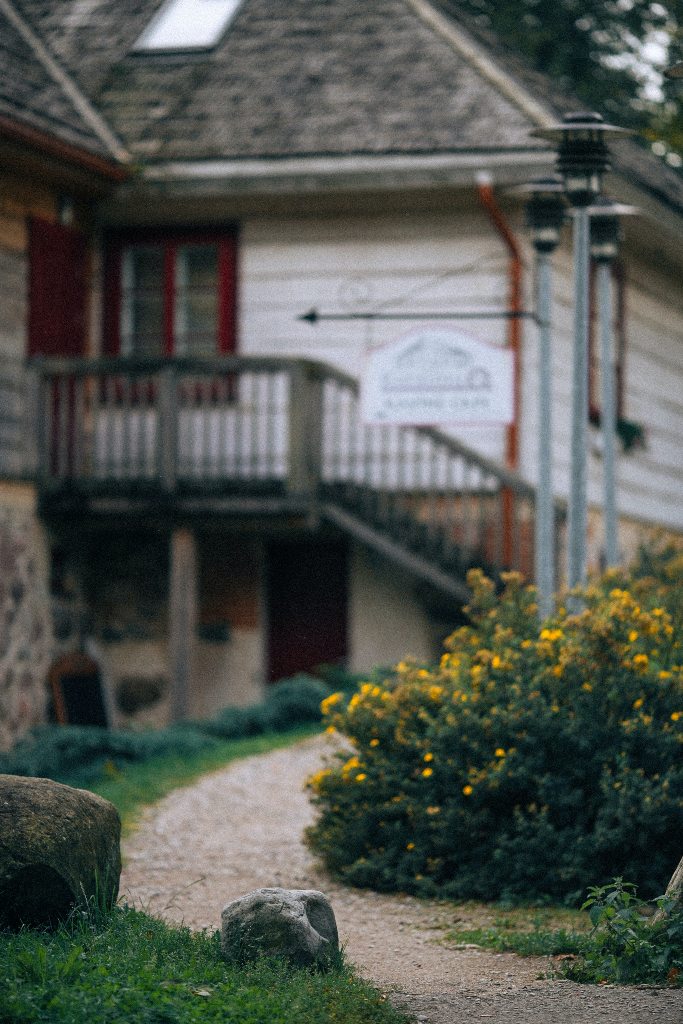 Finishing touches
Finally, it's time to set the scene for your alfresco lunch or dinner party. Create a magical atmosphere with finishing touches such as table lighting. Real candles in glass lanterns or hurricane lamps look fabulous and won't let you down in a breeze. LED lights are a good alternative if you're not keen on naked flames.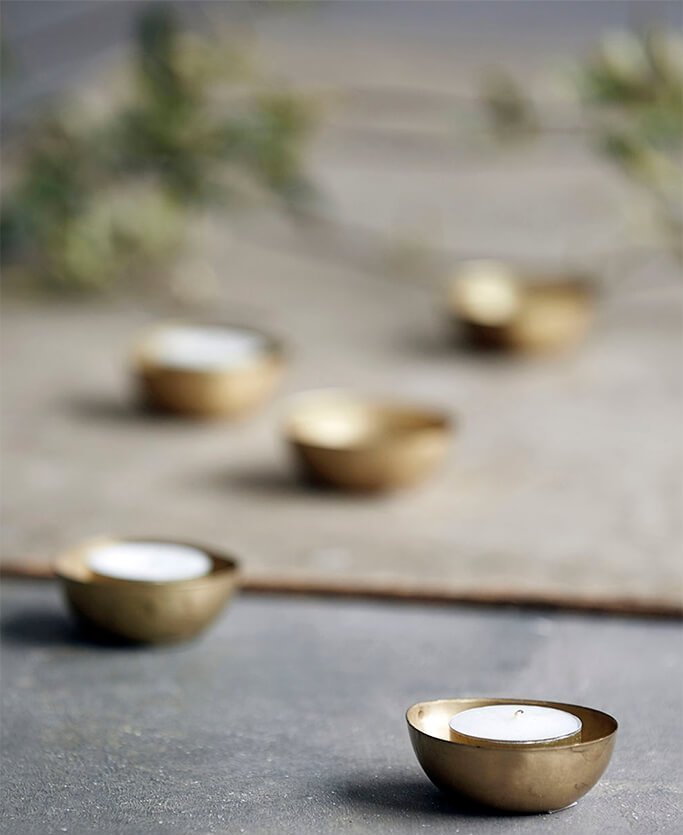 For chilly nights, you may like to offer your guests some warmth by way of a patio heater, preferably one that can double up as a lamp as well. Failing that, a simple fleece blanket on the knees may be all that's needed to keep you and your guests toasty when the sun goes down.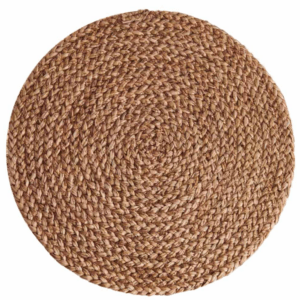 Good background music makes any gathering better, so why not make your very own playlist and invest in an outdoor Bluetooth speaker that you can use with your smartphone. They're wireless and portable, and many of them are water-resistant too, being rated IPX7 or above. Prices start from only £35 here.