There's nothing like having some ice cream on a hot day, so why not beat the heat with Smeg's ice cream maker.
The attachment, which can be added to any of the brand's range of stand mixers, is ideal for creating delicious ice creams, sorbets, granitas and frozen yoghurt in just a few steps. The SMIC01 ice cream accessory is perfectly suited to the Smeg stand mixer bowl (stainless steel bowl only) and enables you to create all the desserts you love best, especially in summer.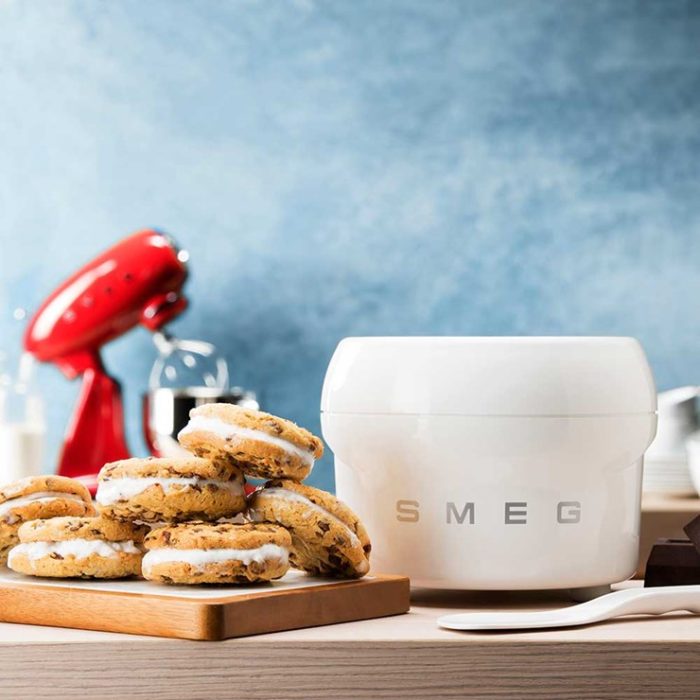 The Italian-made attachment provides up to 1.1 litres of the finished product – ready to eat in around 30 minutes. With its cold, double wall cooling system, the maker keeps a -10°C temperature at all times. Fun for all the family, making ice cream at home allows you to create a healthy sweet treat, avoiding additives often found in shop-bought ice cream.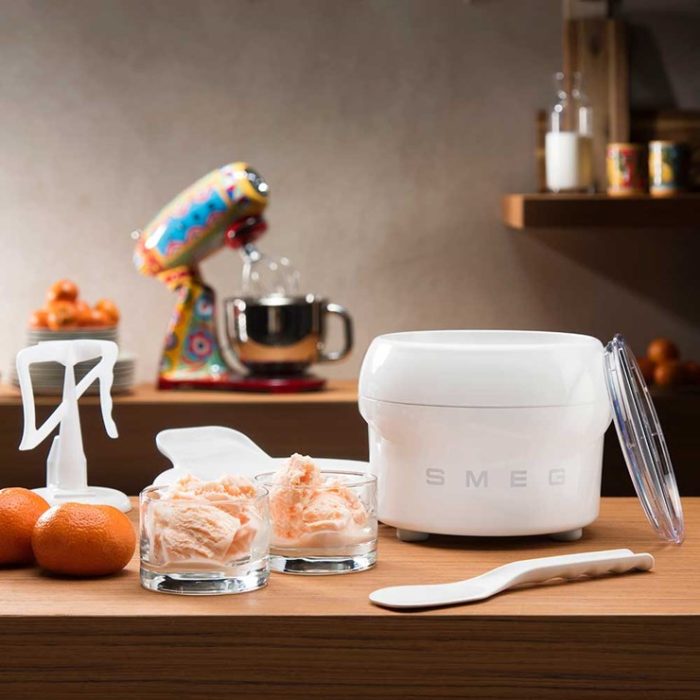 The ice cream maker accessory comes with all of the tools you need for preparing tasty desserts: a mixing beater, magnetic adapter, adapter ring with slide, ice cream spatula and transparent cover. It is one of the latest additions to Smeg's SDA range which includes kettles, toasters, stand mixers and coffee machines.
Smeg SMIC01 Ice Cream Maker  – https://shop.smeguk.com/SMIC01 – £99.95