Bookworms are at their happiest when they have their nose buried in the pages of a good book. Unfortunately, they do occasionally have to do things other than reading. As outrageous as this is, the bookworm can find a compromise by adding bookish features to their home so that they never really have to feel like they've stopped reading.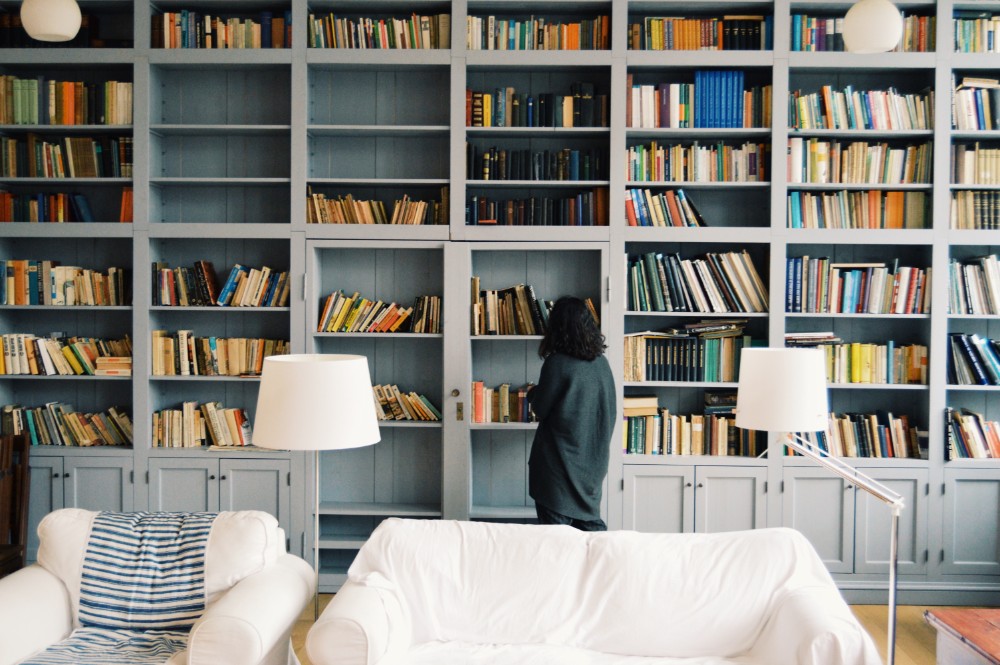 Alice in Wonderland Inspired Decor
Alice in Wonderland is replete with such rich and quirky imagery that it makes a seamless transition from the page to the decorative features of your home. You can add subtle touches of Lewis Carroll's world to your house in small ways by dotting melting clocks, key cutlery, potion bottles or cups and saucers around. Or you could make a bigger statement by installing an Alice in Wonderland stroke Dali inspired warped bookcase. Just make sure that you don't get so enthralled by it that you end up being late…
Secret Garden Style Garden Gate
If you'd like to feel like you have a Secret Garden of your very own, a bespoke wooden gate from woodworkers UK Gate Expectations set into your wall will do the trick. By getting your gate from a British Woodworking Federation approved joiner, you can guarantee a much higher quality, better looking and more secure gate than one that you bought in a DIY shop. Imagine having a private rose garden of your own to sit in, undisturbed while you get stuck into your read pile. Absolute bliss.
Flowers Made from Books
Speaking of the Secret Garden, if you fancy bringing a bookish rose garden feel into your home, you could make flowers out of your old books. They look beautiful and give the added bonus that you don't have to remember to water them or deal with the guilt when you inevitably forget and have to throw out a dry brown plant.
If you like the idea of paper roses but would prefer to buy them — and also support women — then Page and Bloom are worth a look. Their beautiful paper flowers are all made by women who have survived domestic abuse and are using their creative skills to empower themselves and build a new life. You can even request that your flowers be made from a specific book, so they make a great thoughtful gift for someone in your life, too.
Biblio
Chair
Too many books and nowhere to put them? Or always wanted to sit on a throne of books? Try building yourself a Biblio Chair! It's a unique and quirky addition to any booklovers home, and a great answer to the question 'and where are you going to put THOSE?' that every bookworm dreads when they come back from yet another trip to the bookshop.
Books under the stairs
Another great book storage solution is to use your stairs. Stairs take up a lot of room which you can make the most of, and they lend themselves very well to creating little nooks to store your books in. Plus, it looks amazing to see your books stretching out before you as you climb up the stairs to bed.
Reading Teepee
This reading teepee is designed for kids, but it would make the perfect reading nook for grownups too! Imagine a place just for reading, gently lit and quiet, away from all the dishes you haven't washed and the paperwork you haven't done. The perfect getaway right in your living room.