Skip to content
"Mind. Body. Spirit. Home. It's all connected."
12 Easy Ideas for Summer Decorating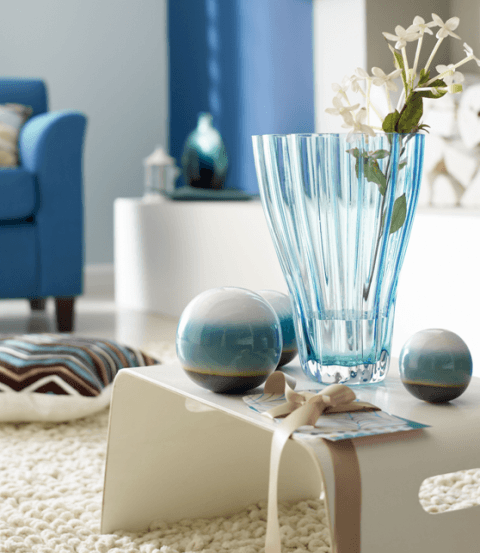 When the sun comes out and the mercury rises it's time to get rid of the heavy winter décor and lighten up your indoor spaces. There are plenty of quick and easy changes you can make that will brighten up your interiors and lift your spirits. Check out these easy summer decorating ideas that are guaranteed to cheer up your home.
1. Put away heavy blankets, throws and quilts.
2. Switch out accent pillows in heavy fabrics such as velvets, wools, and faux furs for lighter alternatives such as cottons and linens.
3. Lighten dark furniture such as sofas and wing chairs with lightly coloured   slip-covers.
4. Swap heavy draperies for light and airy sheer panels. The light fabric not only says 'summer', but also lets in more light.
5. Give a room or hallway a fresh coat of paint in a light, summery colour. If the whole room seems like too big a project, try painting a focal wall.
6. Give ottomans' a summer makeover with some easy-sew slip-covers in a light and fresh fabric.
7. Roll up heavily patterned area rugs and replace with an inexpensive jute or sisal rug.
8. Place some lightly coloured slip-covers on wooden dining room or kitchen chairs.
9. Put fresh flowers everywhere. They don't have to be expensive. Wild flowers from the garden will do nicely in summer decorating.
10. Clean out the interior of a fireplace (remove ash and logs) and place a summer flower arrangement.
11. Change the furniture layout in the living room for a quick update.
12. Remove some of the decorative  accessories you have on side tables or the mantle to lighten up the space. If it feels a bit empty try replacing some with summery accessories like shells and lightly coloured picture frames.