Skip to content
"Mind. Body. Spirit. Home. It's all connected."
As the author Melissa McClone wrote, "Life takes you to unexpected places. Love brings you home. Although this adage almost always holds true, it has extra value on Valentine's Day. This year have a Valentine's Day date at home. Here's how you can fill your home with lovely details of love.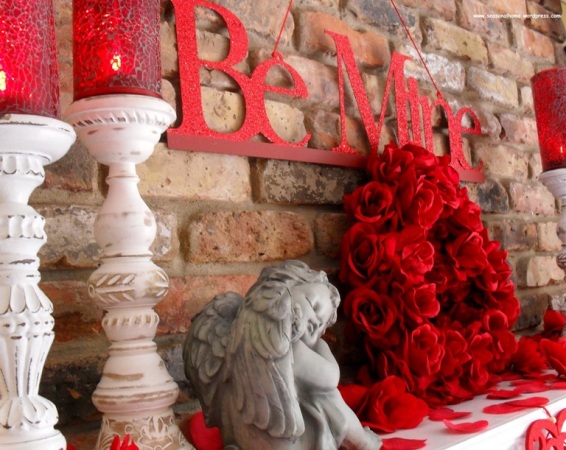 1. Romantic photos:
Display your wedding photos and other romantic photos around the house then find them all together. Walk through your home together and talk about the stories the pictures tell.
There is nothing like a beautiful bouquet of red roses to make your home feel ready for Valentine's Day. Display a few bouquets in your bedroom and on the dining room table. Feeling extra romantic? Scatter rose petals in a heart shape on your bed.
Light scented candles in your living room, kitchen, and bedroom. Candles are soft, romantic, and can change the ambiance of any room.
View this post on Instagram
4. Gifts:
Knowing what to get your special lady for Valentine's Day is tough going. From amazing pamper sets to semi-permanent make-up, there are plenty of brilliant ideas for all budgets, meaning you needn't break the bank!
5. Date night activities:
Cook a decadent dinner together then set the table and eat by candle light. Hang a sheet on a large wall and use it as a movie projector. Watch your favorite romantic movie and share popcorn. Move your living room furniture and dance to love songs.
6. Details:
Add details like heart cutouts, heart shaped garland, and your favorite candy.
Setting the mood is the first step. Turn the lights down, set out some wine glasses, and enjoy a nice evening in with your loved one!