If you are looking for style ideas for your home, you may not have considered the changing seasons. We are about to be thrown into what may be a very harsh winter. When you are thinking about updating your interior design, have a thought about how you could style-savvy and help keep your energy costs down at the same time.
The recent trend for all things blinds has reclaimed valuable space near our windows and allows us to bring lots of extra light into the room. Vertical blinds especially have that extra quality and style that bring finesse to any window dressing. However, over the winter months, a good heavy, lined curtain will keep much of the cold from getting into the room. If you do feel a chill from the window area, now may be the time to invest in some high-quality thick curtains to shut out the draught and bring a softness to your decor for the winter.
Kids love playing on the floor and rolling about with their toys. If you have carpets in the main areas where they play, then you may already be doing enough to keep the cold out of their bones. Combined with growing pains, discomfort from having sat on a hard floor in a draught is one of the biggest reasons kids will cry at night. Whether you have a carpet or not, try adding a good thick rug to the room. It softens the room and adds that extra layer of protection from the cold floor.
Cold leather sofas can easily be warmed up with throws, blankets and extra cushions. These bring a touch of sensuality to a room, especially if you choose tactile fabrics and faux furs. Alternatively, try installing some giant beanbag chairs. If you pick the best bean bags you can find, they should last you years and years. They are a great way of getting cosy with your partner, and a good way to get the kids off the floor too. You could buy machine washable covers if you are worried the pets will try to use them. The big bean bags will let you sink in just enough to be comfortable, and wrap around you to keep you snuggly and warm in the winter.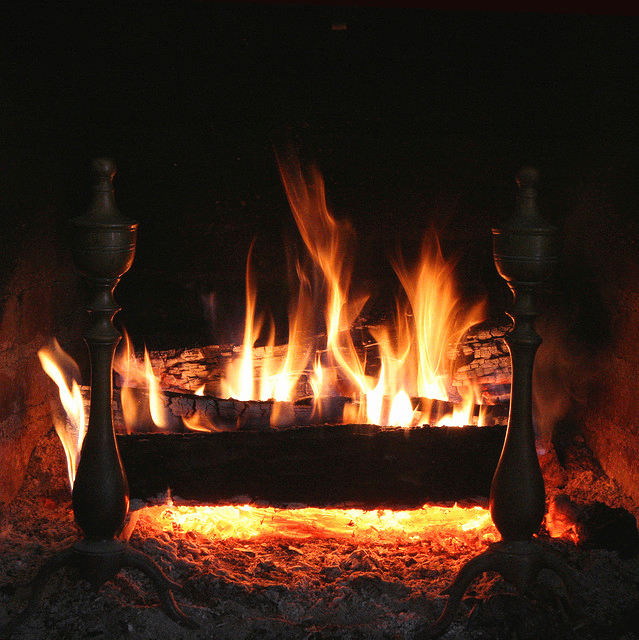 You may also want to wallpaper one or more walls or simply have your favourite image(s) printed from top-notch printing services and create a wall mural. This gives a less glossy effect than a painted wall and helps you feel it is warmer. Try and pick warmer colours like reds and oranges to help give a sense of warmth. Purples may provide a good effect too in the wintertime. Adding a string of fairy lights around the mantel can be a lovely way to enhance a cosy feel for the room. You may want to place a string of lights inside a cylindrical glass vase to create a wonderful warm glow effect. Finally, if you have a real fireplace, get the chimney cleaned out and checked so you can use it. Nothing else can bring more warmth into the room.