The bedroom is one of the most sacred rooms in your home – it's the place where you share some of the most intimate moments with your partner and where you recharge your batteries while dreaming of summer and beach. So why not give it some extra love when it comes to style and decorations?
I think the bedroom should be an extension of your personality. You should surround yourself with colours and objects that inspire greatness and help you dream of the amazing deeds of tomorrow. I, for instance, love the bohemian chic style and it relaxes me to see soothing colours like light blue or pearl pink.
But it's not just the colours and furniture that make a great bedroom! After all, the most important element in a bedroom is the bed, right? So let's start with the basics and see how to have a stylish and comfortable bed without investing too many inexpensive fabrics.
The Bed Frame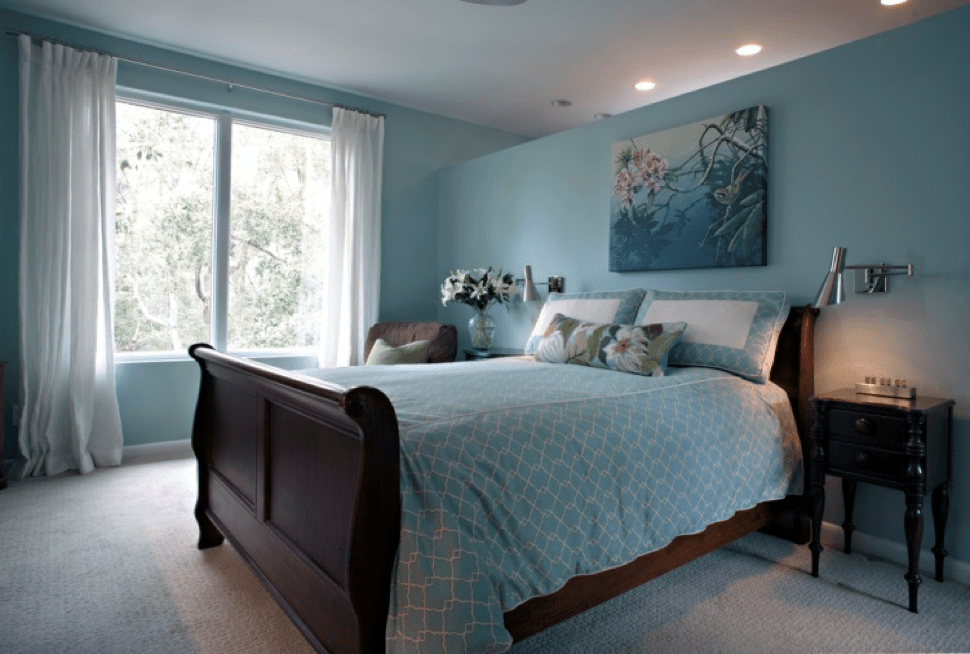 This is the very foundation of your bed so you must choose a sturdy and modern design. The most popular materials are wood and metal, but you can choose from a plethora of designs and styles.
The metal frame is durable and will stick with you for years. It's also stylish in a modern bedroom and can be embellished in time with new paint and even some decorations. This doesn't mean that the wood bed frame is not durable – actually, according to the type of wood and craftsmanship, a wooden frame can be sturdier and more durable.
I like to choose wood over metal because I like the style and general design, but this is your choice. Of course, you can also go with a leather-padded frame or one covered with textile fabric.
The Mattress
While it may not be visible, the mattress is the central element of your bed. First, it is the surface you'll be sleeping on for the next five to seven years so it must be durable and comfortable. If you take a quick look at Best Mattress Reviews & Guides, you'll see that comfort comes as a combination of three factors: back support, material, and size. This is why it is important to think about the type of mattress you want in your bed.
I know that a pillow top looks attractive, but so does a regular memory foam with a firmer surface. When it comes to style, most high-quality mattresses look great so you have to test the comfort.
The Linens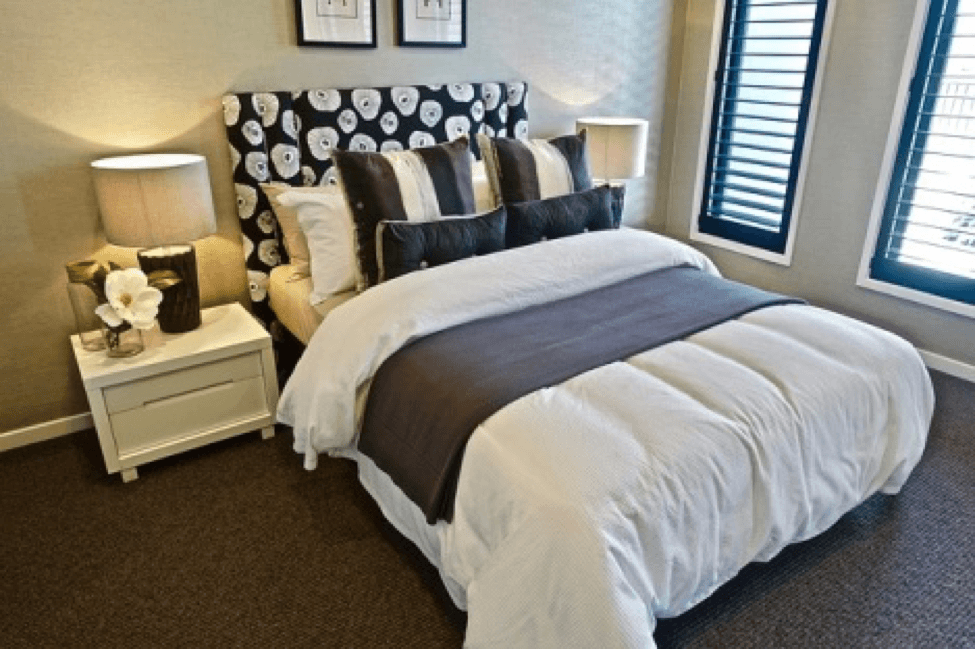 No, I will not recommend luxurious materials or linens that cost more than the mattress. However, I do recommend high-quality linens that can seem expensive at first. I have two important reasons when I make this recommendation: design and quality.
High-quality linens look amazing on your bed and they brighten the room. You can easily see from a distance if someone is sleeping like a king or like a beggar. The quality can be seen as a bonus if you want. High-quality linens will be with you for years to come and they won't lose their amazing properties after the first two washes.
Specific Areas
Each bedroom has several areas that should be well-delimited. For instance, the sleeping area is where the bed is, but by the foot of the bed, there can be a sitting area where you can sit with a friend or simply reflect upon the day that passed.
There is also a getting-ready-to-face-the-day area that includes a dresser, a mirror, and maybe a special cabinet with cute drawers. Now, if there is more space, you can create a reading area or even a work area with a small desk and some cute accessories. I don't recommend adding a TV to your bedroom as this is one of the devices that can disrupt your sleep.