Adding a rug to your room has the capacity to change how your entire space appears. You can easily revamp your house on a very limited budget by adding a decorative rug in the right places.
Using rugs has become quite popular over the last few years, thanks to the amazing ideas Pinterest offers to decor enthusiasts. A rug helps you segment your living space, letting you bring some warmth and cosiness to your house.
The design and style options with rugs are unlimited. Rugs styles have evolved over the years, and you can instantly modify the appearance of your home by choosing the right style.
Here are a few rug decor ideas you need to know if you want to add some style and cosiness to your home.
Rugs Layering And Covering
A relatively contemporary concept in terms of decorating the house with rugs is that of layering. This means placing a smaller rug over a somewhat bigger one. For example, if you have bought a rug that appears a little smaller on the floor, place a larger rug underneath it. This will instantly fill the vacant space while making the area appear unique and delightful.
If you are confused about turning this idea into reality, simply remember to use complementary colours. Layering two different coloured rugs over each other may make the whole area appear odd. The Teppe collection gives you the liberty to choose the layers of your choice.
Also, try to place the bigger rug in the same position as your furniture. It would help in bringing a pleasant aura around the space.
You don't need to be overly structured and regimented when it comes to layering. A diagonal arrangement of two rugs makes the entire room appear artful. Placing a lightweight rug over a thick one will make walking on it easy for everyone.
Having A Jute Rug
If your overall style is minimalistic and you want to exude it through your rug choice, opt for a jute one. It is a traditional concept that exudes contemporary vibes. It is a timeless choice that would work for you for many years.
No matter the current trend in rugs and carpets, a jute rug never grows old. It is modern yet conventional, oozing style and charm simultaneously. Most of the time, a jute rug is monochromatic, in natural tones.
If you want to brighten up the space while using the jute rug, simply layer it with a rug that's a bit darker in the shade.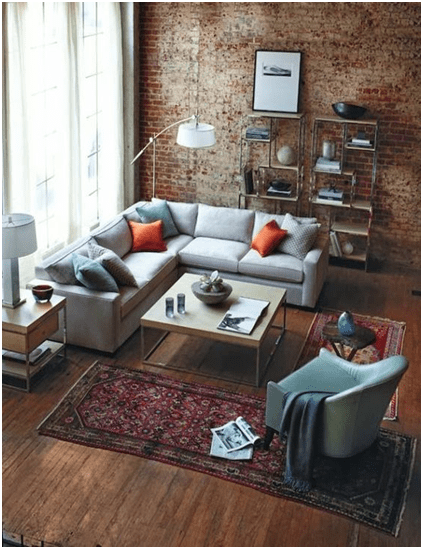 Runners For The Hallway
Rugs not only make your house appear cosy but have practical uses too. You can use runner-style rugs to lie along the entire space of the hallway. As soon as someone enters your house and steps on a thick runner, he would feel comfort penetrating his soul instantly.
If you are fussy about the bathroom and want it to appear luxurious, you can easily replace the regular mats with runners. It helps in bringing some character to the space you place them on.
Invest In A Hand-Woven Rug
Now, this is something that you would love to have in your home, considering you have a budget for that! A hand-woven rug is a timeless product that will stay with many of your generations. However, it is an expensive choice. It costs way more than the traditional rug, and rightfully so.
If you are very particular about your rugs' designs and want something exclusively made for your house, a hand-woven rug is what you need to opt for. They come in varied colours, and the option of customization is extensive.
The hand-woven rugs are, most of the time, made with durable material; hence they exude luxury and charm.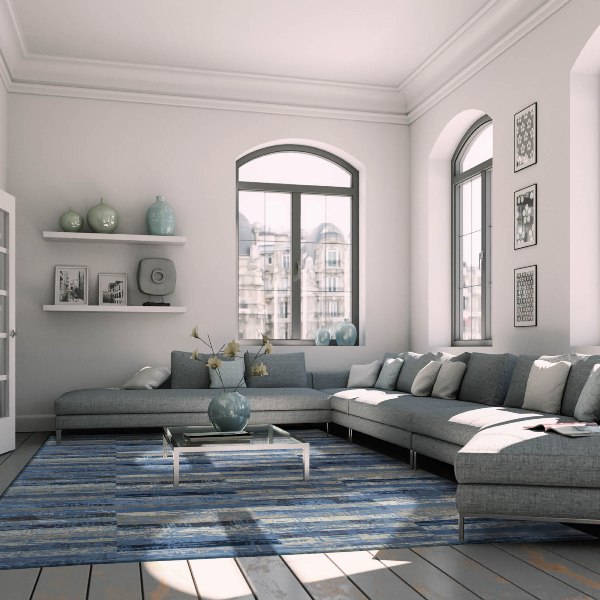 Go An Extra Mile With The Sheepskin Rugs
Adding fur-based items is the best way to bring some cosiness to the house. A sheepskin rug is one of the best ideas to go for if you want to make your living space look luxurious. However, this doesn't mean you should get the inexpensive shag rug of the 70s!
A shag rug is a huge NO if you don't want to compensate for your aesthetics. The fluffiness wears off after only a short time, making the rug look dated and losing its charm. Rather, opt for some real fur in a woven style. Even if this rug is small, it would be worth every penny you spend on it.
An oval-shaped, mono-chromatic sheepskin rug is quite a Pinterest favourite. Though it is available in different colours, opting for light hues will complement your entire space.
Go For It!
Putting things together, if you really want to make your living space appear luxurious and stylish, it's high time you should get a few gorgeous rugs placed in it. It's an idea that never fails to impress!