Colour affects every part of your life, so it's only natural that it can affect your mood. Picking the right colour for the rooms in your house is very important to ensure you find something that keeps you in the right frame of mind.
How you style your home says a lot about your personality, the colours and styles you use to decorate and accessorise show who you are as a person. If you have always wondered about what your chosen colour scheme says about you and your home, we have the answer.
Julian Charles' latest eBook delves into each individual colour and tells you its qualities within your home. It will tell you small details about your personality and how this can influence your decor choices. If you haven't decorated it with your favourite colour yet, you can find out how to style it.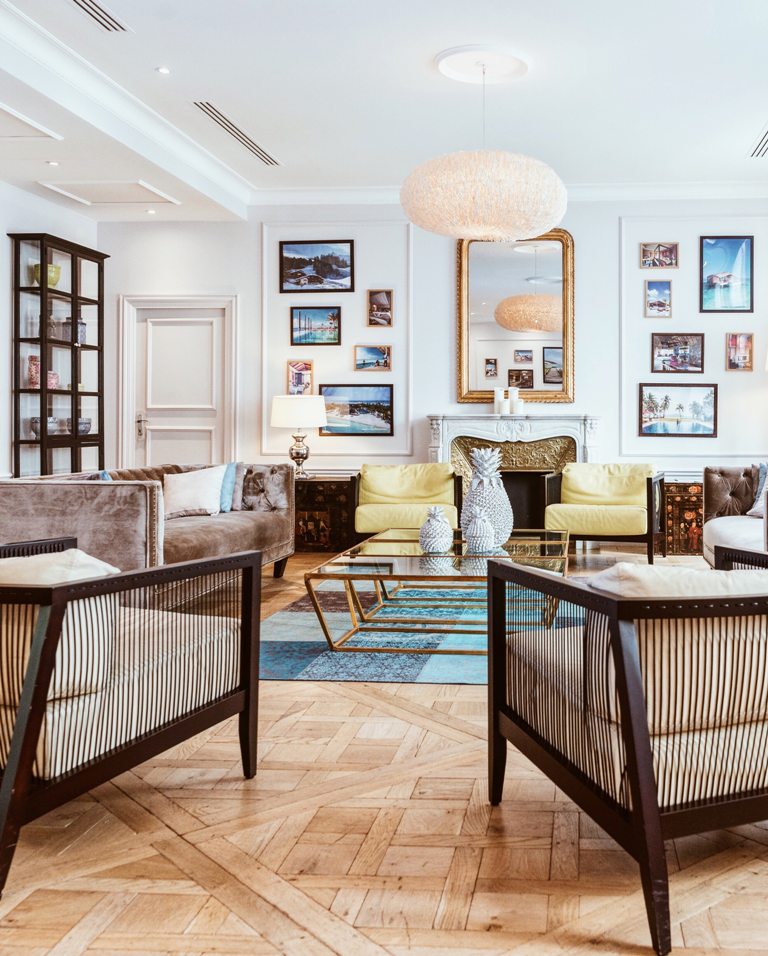 Blue
Blue is considered peaceful and serene as it is associated with calm waters.
Sky blues and pastel shades are recommended for bedrooms to encourage restful sleep, whereas more vibrant hues such as cerulean or turquoise are ideal for bathrooms.
Darker blues including navy are trickier as they can invoke sadness – use these as a sophisticated accent colour.
Green
Green is a fresh and earthy colour, symbolising nurture, new starts and health.
It is a popular colour for living areas and kitchens in all shades: sages and mints will keep a room cool and harmonious. It is also believed to encourage fertility, so add a few green accents to the bedroom if you're so inclined!
Neutrals
Grey is the new neutral that can be chosen with warm or cool undertones to suit your mood. It is considered an elegant colour choice that represents stability.
Black is heavy but used sparingly as an accent can add grandeur and luxury.
White represents purity and simplicity and can look sleek and modern, but if used to excess can appear cold and clinical.
Purple
Lavender and lilac are romantic and feminine, perfect for a warm, relaxing atmosphere in the bedroom.
Richer purple shades such as plum are traditionally powerful and regal but can be overpowering. Use these in combination with lighter shades for cosiness and depth in your colour scheme.
Yellow
Yellow is the colour of optimism, happiness and creativity.
It can be a fun colour for children's bedrooms or play areas but don't just confine it to the kids' rooms. Use this confident shade as an accent with yellow cushions against a neutral grey sofa or use it in the kitchen – it is said to give energy and increase metabolism.
Red
Red is often avoided in the home as it can represent anger. It also symbolises love and passion though and is said to encourage appetite – ever noticed how restaurants use it for their signs?
Choose red for your dining room to stimulate interesting conversation, but avoid using a bold red that could start arguments.
Brown
Brown is an earthy colour that is steadfast and sophisticated. Choose walls in paler shades of beige for a cosy and warm room, or a leather sofa in a rich brown to suggest luxury and refinement.