Having a beautiful home is not a luxury, it is a necessity. So many of us spend time and money on our homes, but often neglect our gardens. Having a beautiful garden is also a necessity. Don't let your garden suffer. These inspirational landscape gardening tips will have you in the great outdoors in no time.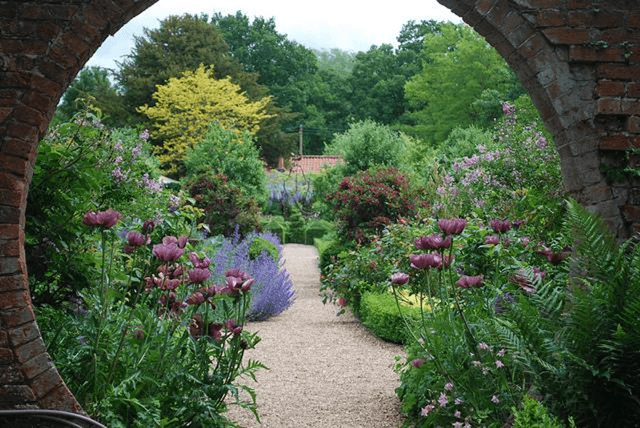 Your garden needs your love. Landscaping your garden is the key to its success. Pick up the secateurs and get outside.
Decking
Decking is still a hotly tipped trend. In fact, it is a garden requirement. Many people love the feeling of decking their garden. A timber yard sells a wide range of building materials, so that you can go down the DIY route if you want to cut costs. You can choose from square and oblong shaped decking that is adjacent to your patio doors. You could opt for a semi-circle style of decking in the corner of your garden. Use nautical rope to cordon off the area. The thick nature of the rope will ensure that your garden looks divine.
Pebbles, Bark and Mulch
Think about any areas of your garden that you would like to be separated. You may want to have circular areas of grass, surrounded by pebbles, bark and stones. This has an incredible overall impact on the look of your garden. It is akin to the Japanese style garden, where grass is used sparingly.
Bark is a lot cheaper than pebbles and stones. However, if money is no object you can obtain beautiful stones to adorn your garden. Mixed, small stones are the cheapest that you can buy. Coloured stones and large stone can be more expensive. You can add a splash of colour to your garden with gold and silver stones. Be wild with creativity and have a garden that you can cherish.
Decorate Your Garden
Many people believe that ornaments are for the interior of our homes. This is not true. You can have a gorgeous garden that is decorated. Adorn your garden with sturdy glassware. Jam jars and pots are a great way to decorate. Add coloured lanterns and outdoor rugs for a touch of the indoors, outside. Purchase good quality furniture that is suitable for adverse weather conditions. Parisian style bistro sets look charming. Rattan furniture looks fresh and contemporary. Irrespective of your personal style, you can decorate your garden in all its splendour. Add a pop of colour with bunting and lanterns. Solar lights look perfect and are great for night time parties in your garden.
You don't have to adorn your garden with tacky gnomes of yesteryear. Gardens accessories are nothing short of perfect. Get on board and see what you can do with your garden.
Water Features
Water features have made a tremendous comeback for 2014. Adding a water feature in your garden is easy. You can choose from simple spherical garden ornaments, or you can have ponds installed. Whatever you choose, ensure that it is fitted professionally so that you do not suffer from a garden flood.