Floor standing lamps have been around for a long, long time. But compared with their dowdy image from decades ago, modern floor lamps offer different and contemporary designs that make them a real contender for today's living spaces.
Sometimes, the harsh brightness of overhead lights doesn't create the right ambience, or there's limited space to fit a pendant ceiling light. That's where a stylish standing lamp or two, perhaps positioned either side of the sofa, can be a suitable alternative. A good floor lamps can brighten up the whole room, or provide direct light exactly where it's needed, while adding a cosy glow on a dark evening.
Which design should you choose?
But before you rush out to the shops to buy a floor standing lamp for your home, there's a little bit of homework you should be doing first. Choosing the right lamp becomes easier if you have a clear understanding on how you want to use it. And with designs ranging from traditional lampshade styles to contemporary structural pieces, there's a design for every function and interior style.
Let's take a look at floor lamp designs first. Like any interior design choice, selecting the right solution for your living area is a very subjective matter. The lamp you choose will form part of the décor of the room, so it needs to complement all the other elements. And, of course, you need to be sure that you love it.
Here's a brief overview of the main lamp design categories you will find:
• Classic/console floor lamp
This is the most common type of floor lamp. It has a single fixture directly above the pole, is usually topped with a lampshade and provides accent lighting. Picture the lamp Mary Poppins pulls out of her magic bag and you get the general idea.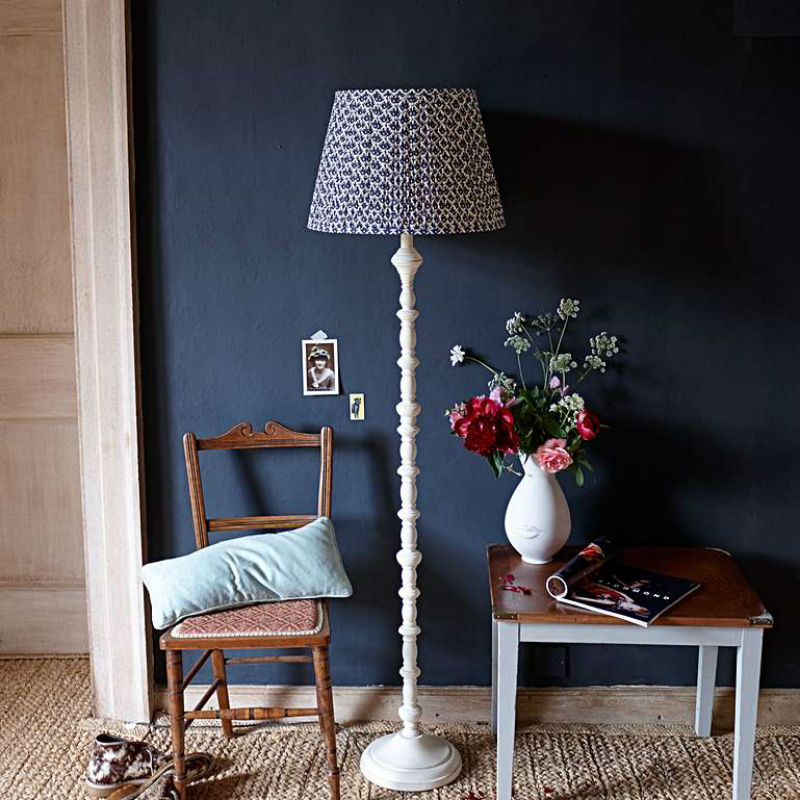 Source: Sheer Luxe
• Arch/adjustable floor lamp
This design features a curved pole that allows you to direct light to a particular area. You could place the lamp behind a chair to provide task lighting, or position it so the shade illuminates the dining table as an alternative to a ceiling light. Some arch floor lamps have an adjustable angle.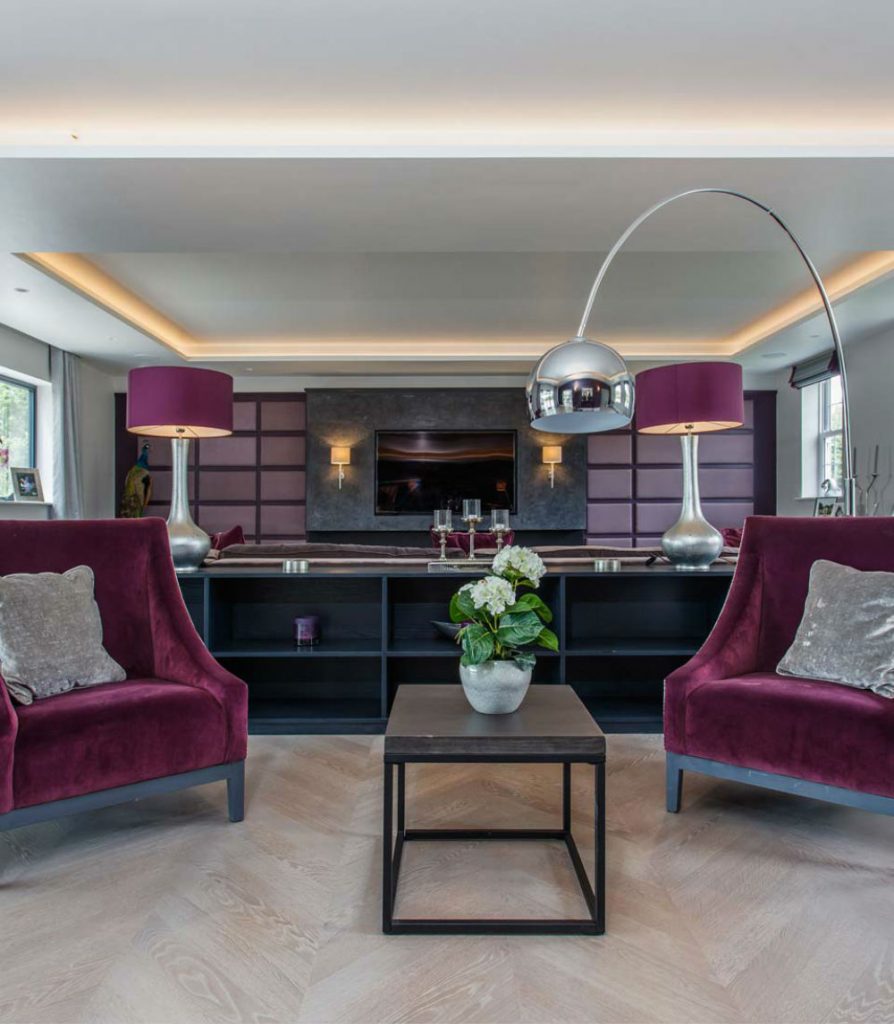 Source: Pfeiffer Design
• Tree floor lamp
A single pole leads to several smaller branch poles, just like a tree. Each branch has a light fixture attached to it, and sometimes the branches of the tree lamp are adjustable. Designs can vary widely from lush Art Deco inspired palms to cool, abstract tree interpretations.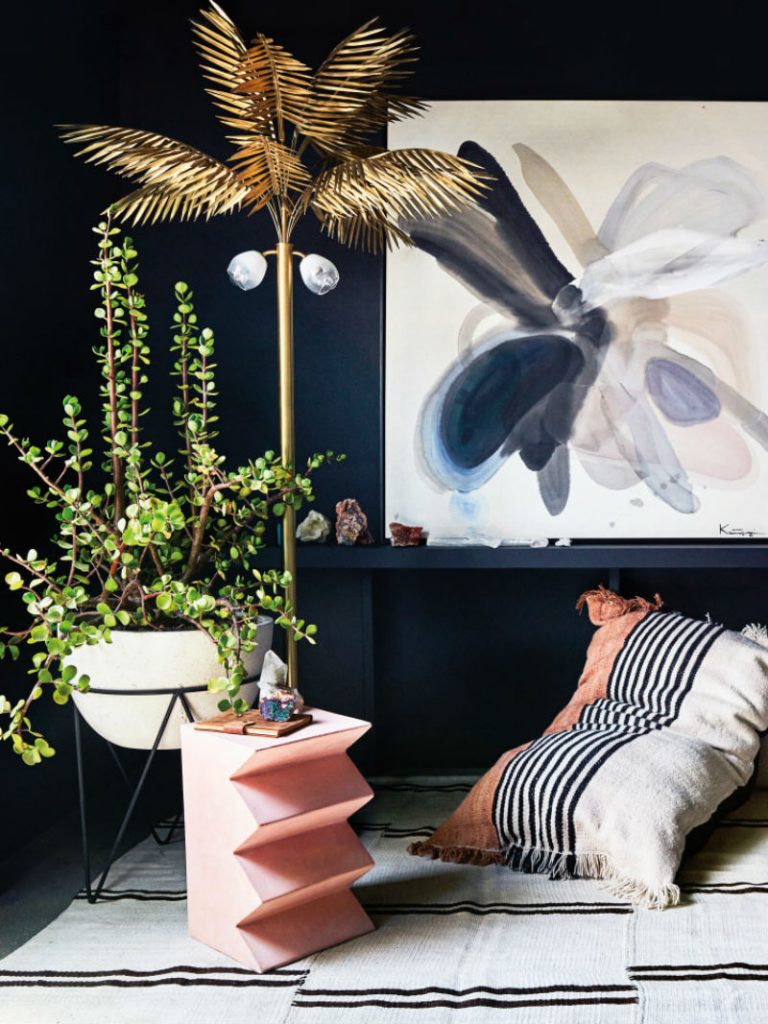 Source: Domino
• Uplighter floor lamp
Floor standing uplighters mimic overhead lighting by projecting the light up towards the ceiling and thereby enhancing the room's ambient light. The shade is typically bowl shaped or torch shaped.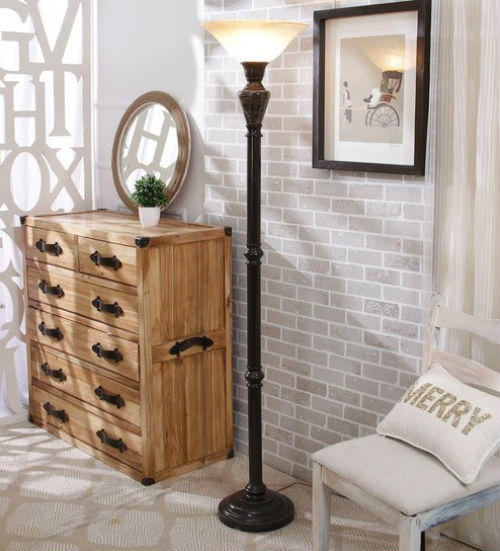 Source: Pepperfry
In addition to the classic categories above, there are many crossover lamp designs available that combine elements from different categories for fresh, new looks and multifunctionality. Here are some of the best ones you can buy right now.
Practical considerations for your next floor lamp
Having decided on the right style and design of your next floor lamp, hold back on your urge to go shopping for a little bit longer, and think practical first. With a clear idea of where the standing lamp will be positioned and what task it should perform, consider these four essential elements to make sure you choose exactly the right floor lamp for your needs.
• Height
Are you looking for a lamp to provide task lighting for, say, reading in an armchair? Or do you need a lighting solution to illuminate a particular area of the room? How tall are your ceilings? A floor lamp shouldn't be on its own – it works best if positioned next to a chair, sofa, bed or desk that needs illuminating. Make sure you choose the right location for the new lamp and measure before you buy so that you end up with the right proportions for the room.
https://youtu.be/JGdAcVGr2kk
• Base
The base of a floor lamp determines how sturdy it is. Beware of the fact that a lamp with a wide base will be less likely to tip over than one with a small base. Of course, the solidity also depends on the material that the lamp base is made of – usually wood, glass, ceramic or metal – and its weight. Finally, the design of the lamp also plays a key role. Arched lamps in particular, should be tested before you buy to ensure they remain upright at all times.
• Lampshade
Depending on the design of the floor lamp, it may or may not feature a lampshade. The advantage of having a shade is that it can add colour and interest to the lamp, through fabrics and textures, which you can change and update at a later date. The lampshade is also useful to cut down on the intensity of the light; its function is to literally shade your eyes from the naked light bulb. Different levels of opacity can be achieved depending on the material used for the shade.
• Finish
The floor lamp finish carries through the pole, sockets and base. Standing lamps can come in all sorts of materials including metal – antique bronze, brushed nickel, chrome etc – but also plastic, glass, wood, or a combination of all of the above. It really is up to you to choose a finish that complements your interior scheme.