If the outside of your home is starting to look drab and tired, here are some ideas to help spruce things up a bit.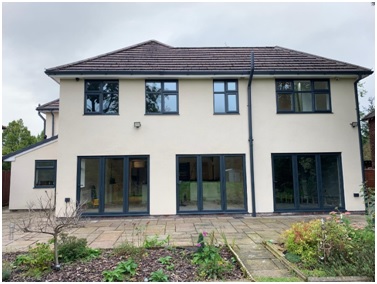 Over time, the outside of your home can start to look a bit tired and drab, especially if you have not been maintaining it correctly, and the curb appeal of your home can be reduced. There are many things that you can do to increase the curb appeal and create a beautiful home for you and your family. Below are a few ideas that can help you to do this without breaking the bank, allowing you to transform the look of your home and create a space that is both beautiful and functional.
Your Windows & Doors
Most modern homes will have uPVC windows and doors, as these can be a lot harder wearing than traditional ones made from wood. However, over time the colours can start to fade and look dram, even though the windows are perfectly fine and there is nothing significantly wrong with them apart from the aesthetics. Replacing all the external windows and doors can be an expensive prospect, but there is an alternative that not many people are aware of, which is repainting them and giving them a new lease of life. How much does uPVC spray painting cost, I hear you ask? Well, the cost of spraying your windows and doors is around 80% cheaper than replacing them, so you can have a significant impact on the look of the exterior of your home, without spending too much money.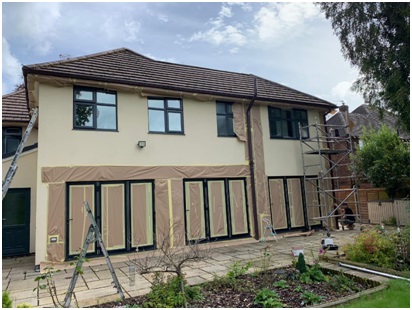 Revamp Your Garden
You can also significantly improve the looks of your home when you give your garden a good tidy up and a makeover, and a benefit of this is its an excellent way to extend your useable space. You do not have to try and turn your yard into Kew Gardens and having a good tidy up can often make a significant difference. Make sure any borders you have are neat and trimmed, the soil in the flower beds in weeded and turned over, and your lawn is taken care of, and there are no weeds on your paths. Creating a clean and inviting environment outside of your home could end up with you and your family spending much more time there when the weather is compliant. You can add a table and chairs to your patio area, and including a chiminea or fire pit, you can also utilise this space during the colder months of the year.
Add A Wall Or A Fence
The addition of a wall or a fence can also transform the outside of your home, and it does not have to be a six-foot fence stopping you from looking out, as well as people looking into your home. A wall or fence does not only need to be used for privacy and security, and you can scale down the size to create an attractive feature in your garden. You can add a small ornamental wall of fence to the edge of your property and add flower beds to the base, making it look appealing, and a garden water feature may also be something that you would like to consider.
Whether you are looking to increase the curb appeal of your home because you plan to move, or you wish to improve your living environment, these are a few ways that you can do so, but with some research on the internet, you will be able to find plenty more advice.