Living space is coming at a greater and greater premium, with each square foot needing to be accounted for and measured. It is no surprise then, that people are often making changes to their homes, such as building extensions, as opposed to moving.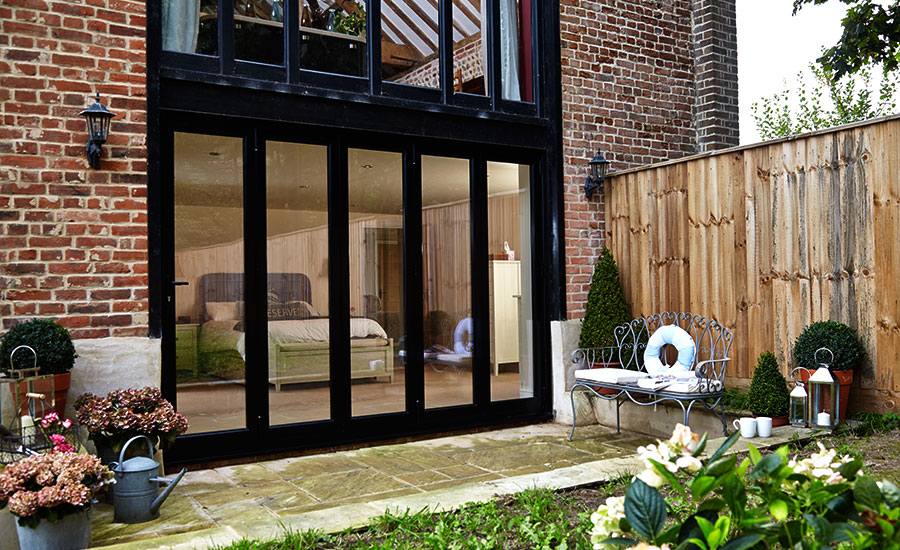 Another way in which people are claiming back more space is by converting their garage into further living space.
This makes perfect sense as fewer and fewer people are actually storing their cars in their garage. In fact, in some cases, it can raise your insurance premium compared to parking it in the street. It also makes sense as there are usually already at least 3 completed walls and a roof. But what about that other wall, where the door to the garage would usually be?
Well, you have a few options here. Simply bricking it up could be viewed as a wasted opportunity, when another option is to install sliding or bi-folding doors. Each door has its own advantages or disadvantages. So which should you use on your garage conversion?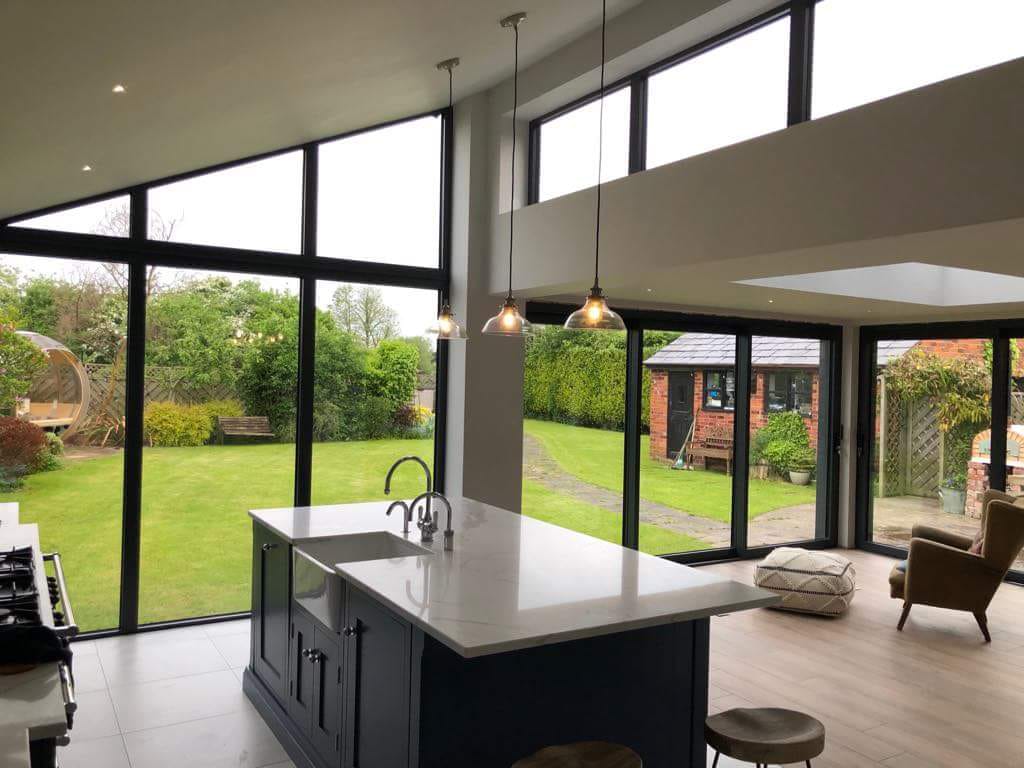 If your primary concern when converting your garage is the view then sliding doors take the win over bi-folding doors here. Sliding doors feature much larger panes of glass, with fewer columns, meaning that the view is uninterrupted. It also means that the maximum amount of light is let through.
However, if you are looking to lower the barrier between the outdoors and in then bi-folding doors take the win. Bi-folding doors can open up to 90% of the available space. This means that nearly the entire wall will open up completely and the barrier will be lost.
Of course, there are other options. If you do not want a door, but still want to take advantage of the views then a curtain wall is a very good option. This is a static window that takes up the entire wall and allows for beautiful views while keeping your new room warm and cosy.