It may still be cold, but we are all dreaming of those long summer nights in the garden. While you may not be spending time outside at the moment, it's a great time to consider all of the options for lighting up your garden – especially as the decor trends for 2018 appear. Lighting goes a long way to the overall feel and impression of your garden. Projected Image, leading gobo suppliers for the UK and Europe, understand the importance of making the most out of your garden and, of course, impressing your guests.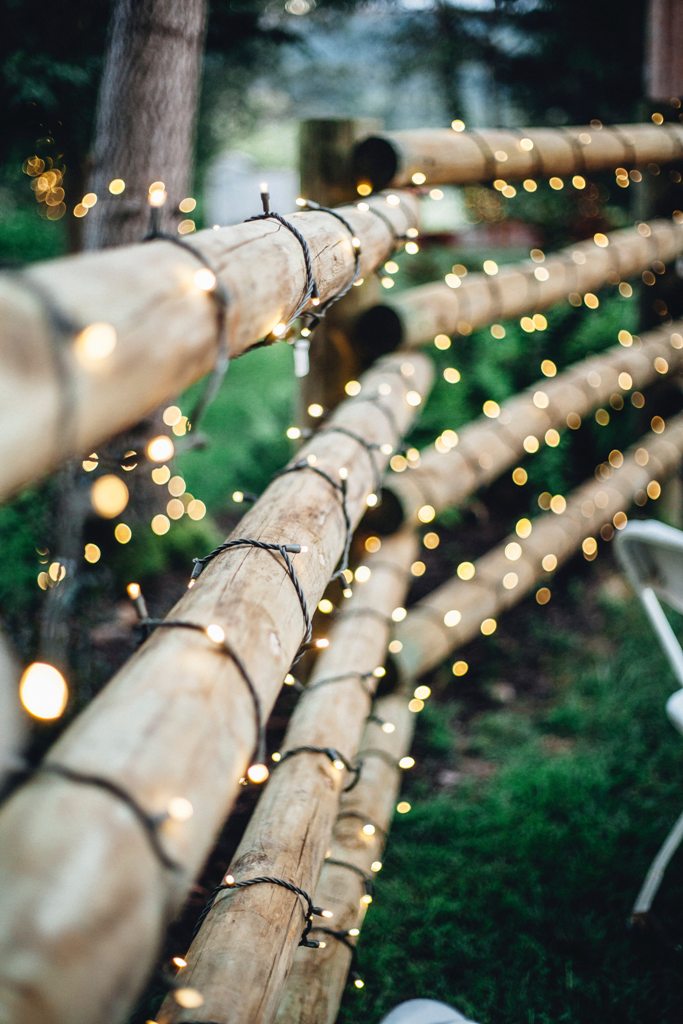 Hanging Lights
Hanging garden lights are experiencing vast popularity on the likes of Instagram and Pinterest. Hanging lights are rustic, eye-catching and beautiful – creating an almost enchanted fairytale illusion to your garden. The hanging lights are draped in no particular fashion for a more relaxed look, and the effect can be achieved using string lighting (fairy lights) or even festoon lighting; another huge lighting trends for the year. We recommend wrapping the lights at wide angles for the waterfall-inspired look.
Neon
While bright white hanging lights have their place in 2018, we can still make room for neon lights. Seen in most quirky stores (Pinterest and Instagram again), neon lights are moving outdoors for summer. From gorgeous quotes to even signs to highlight the bar or BBQ area of your garden, for example, neon lights inject fun and personality into your outdoor space. They are even cost-effective, with plenty of battery-powered neon lights available on the high street.
Lanterns
Lanterns are a trend that will outlive all other trends. The sheer variety of the lighting method is enough to keep them popular. You could hang paper lanterns around your garden for a cool and modern Asian-inspired outdoor space, or even opt for a more classic British look with metal lanterns lining the garden path. Geometric and metallic themes are also predicted to be huge this year, and you could tick both boxes by showcasing hanging metal lanterns.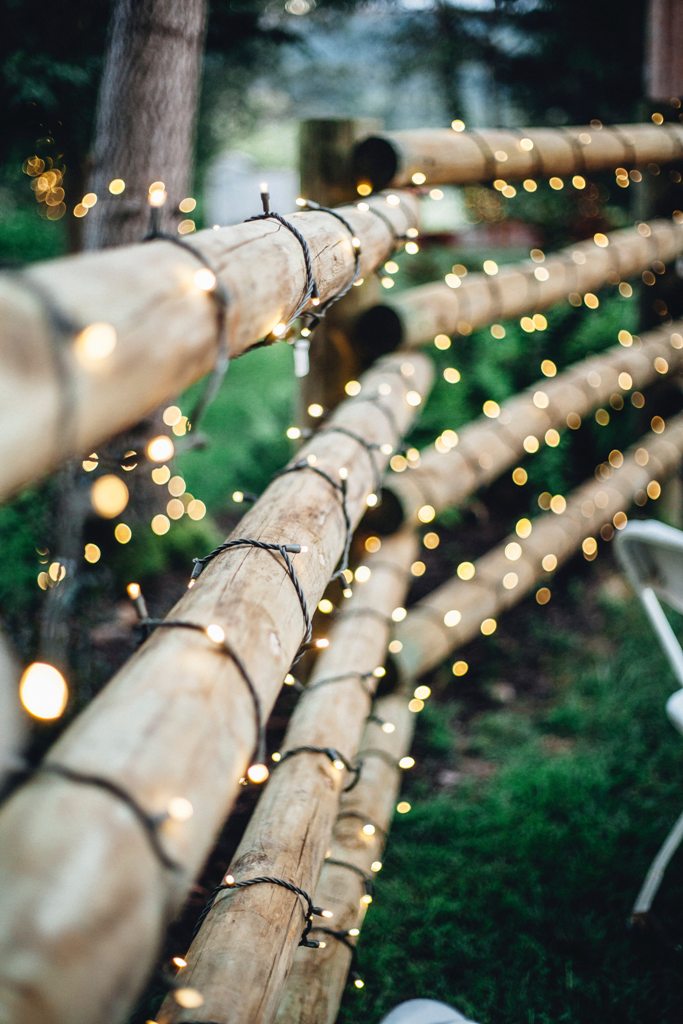 Gobo Lights
Gobo lights are an altogether different method of lighting your garden, using the projection of a particular pattern or design. Already massively popular in the wedding market, gobo lights are making waves in the interior industry. The gobo is a metal or glass disc, with your chosen pattern, or one from the catalogue etched into it. The patterns can include words, city skylines, the forest sky or even a design chosen by yourself. They provide breathtaking illusions when projected on a surface – especially in the dark – and can be used as a spectacular backdrop for an outdoor party.
Path Illumination
If you happen to have a path in your garden – particularly a winding path – you could make this a focal point. The uniformed look, with bollard lighting along the sides, adds a touch of sophistication to your outdoor space. It's also perfect for those that do have an outdoor party and would like to guide their guests to certain areas of the garden. Alternatively, for a smaller path, you could position a couple of lamps on the side of the path to create an altogether welcoming and inviting space. We recommend using LED lighting for your path as they are long-lasting, energy-efficient and can save quite a bit of money than standard bulbs.
Decking
As a nod to the more unique lighting trends of 2018, you could incorporate lighting into your garden decking. It sounds a lot harder than it actually is and, to install, you need to remove the boards and mark where you would like to put the lights. You could opt for straight lines or even create a cool and edgy curve to your decking. However, do bear in mind the length of your power cord to the lights and always ensure you position a waterproof seal around the lights (we can't take too many chances in Britain).
There are so many options available for improving lighting and the overall aesthetic to your garden. Consider the opportunities with uplighting – ground-based lights – or even fire pits, combining both heat and lighting and providing a gorgeously bright glow to your garden.