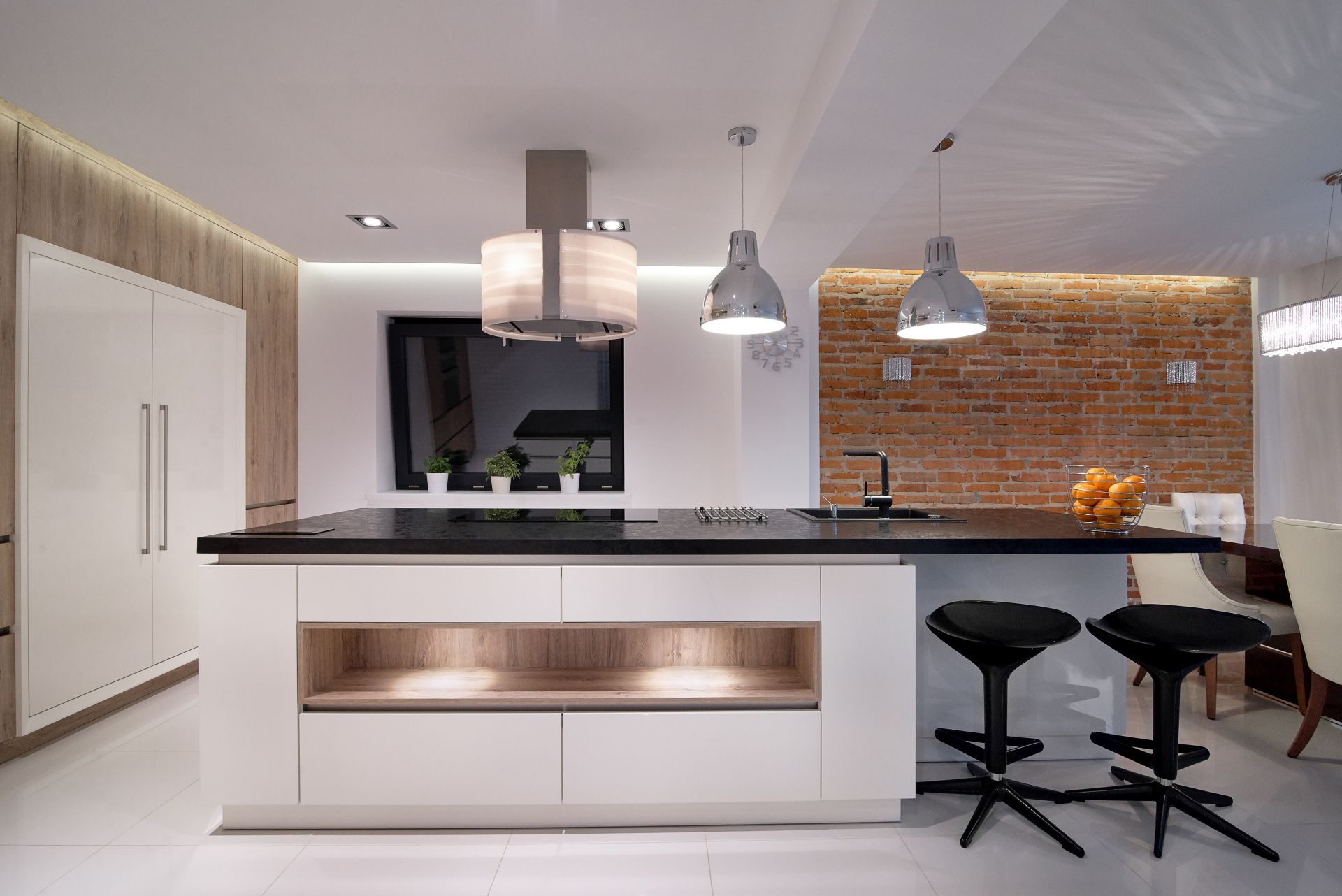 If you're looking to revamp your kitchen anytime soon, you may well be considering one of the most enduring modern styles: industrial. Taking inspiration from the straightforward, functional designs of factories, warehouses, and commercial kitchens, this is a look that really stands out and can be adapted to suit a variety of different home décors.
One of the great strengths of the industrial look is how easy it can be to implement. By following a few simple guidelines, you can effortlessly begin to embrace this style. Take a look at our five top tips below to get started.
Know the key colours of industrial design
Because the industrial style is inspired by utilitarian spaces that are built for purpose, there isn't really room for a lot of fancy frills or vivid patterning. Instead, the trend is dominated by a mix of neutral shades like white, black, and grey, accentuated by metals, glass, or wood.
Using these touchstones, you can begin to build your own industrial look. Start with a neutral backdrop then begin layering in tones through other materials. Stainless steels, burnished copper, and reclaimed wood are popular choices that work well together, and by sticking to them you can't go far wrong.
Choose appliances that fit the overall look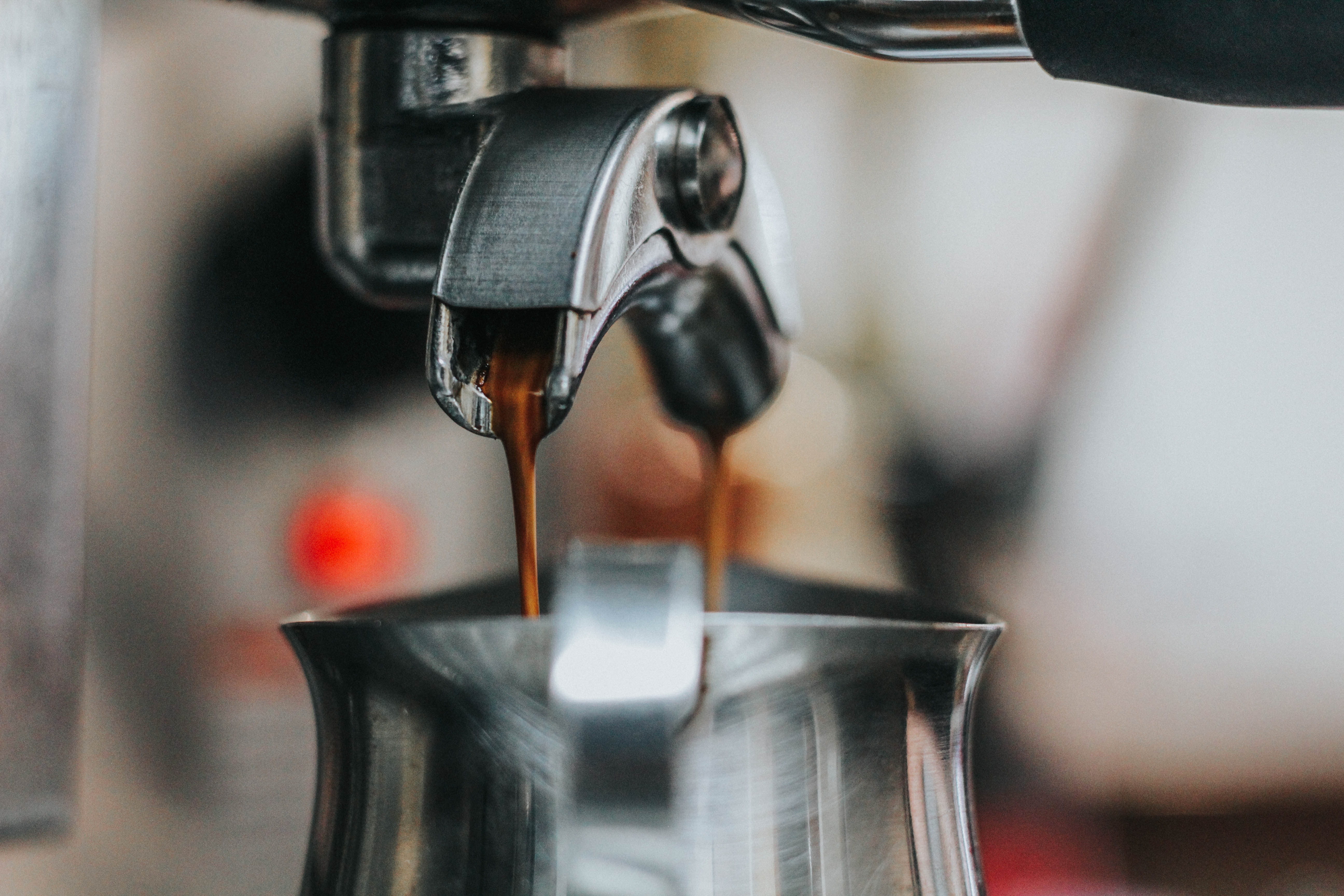 Now that you know what type of colours and materials look at home in an industrial kitchen, you can begin to add appliances that match. Many manufacturers make versions of their products in a steel or silver look, so you shouldn't have much trouble finding a toaster, microwave, or coffee machine that seamlessly fits into your new kitchen.
If you are searching for something that can work as the centre piece or focal point of your room, investing in a multi-functional range cooker will add a healthy dose of the clean-cut style found in commercial kitchens. What's more, you can often find black or stainless-steel options, such as these range cookers from Stoves, that will work with the key colours of your industrial look.
Go for raw textures on kitchen walls or floors
Another hallmark of industrial design is the use of exposed, raw textures on walls and floors to add to the back-to feel of the room. If you are able to work with a structural feature like an exposed brick wall or a cement floor, you can really transform it into something that ties the room together.
While not every kitchen will have access to this type of feature, there are ways of adding some raw textures to walls and floors. For example, brick slips are a great way to create the look of an exposed wall when you don't have one to work with and can be installed in almost any kitchen. For a completely authentic effect, you could even opt for a product like the Reclaimed Brick-Tile, which upcycles genuine bricks into tiles.
Add naked lighting for extra atmosphere
When it comes to lighting in your new kitchen, you should do away with much of the decoration and simply have fixtures that showcase the beauty of a naked bulb. Many people choose to go with a single or series of feature bulbs hanging from a chord, but you can also find barely-there fittings that still direct attention towards the light.
For extra atmosphere and a retro feel, you may want to incorporate an Edison light bulb as part of your naked lighting. These antique-inspired bulbs feature stunning carbon filament patterns that give off a softer glow for a gentle ambience. The Lightbulb Company have a great range to choose from, where you can find old-timey bulbs updated to modern economical standards.
Expand storage with stark but simple solutions
If you need to add extra storage space to your kitchen while you are renovating, you can enhance the industrial look by opting for stark, simple solutions to match.
Open shelves in stainless-steel or aged timber work very well in this style of space, continuing the theme of straightforward practicality while giving you plenty of space to keep jars, bottles, or almost anything else. You could even add some potted plants for a splash of greenery.
Should you have a lot of kitchenware to keep organised, a hanging pan rack or pan stand is an excellent choice. Not only will they look like something taken straight from a commercial kitchen, but they are great for adding to a silver or copper theme in a completely functional way.
Take these five tips on board when you are planning your next kitchen update and you're sure to capture that iconic industrial style.