A home is a place of comfort and happiness. However, modifying your home can help you live the life you want with a disability. Today, many advanced tools are available to accommodate disability in this modern century. These handicap-type devices help home modification and make life easier for people with disabilities.
Here are five important disability-friendly home modifications for the disabled.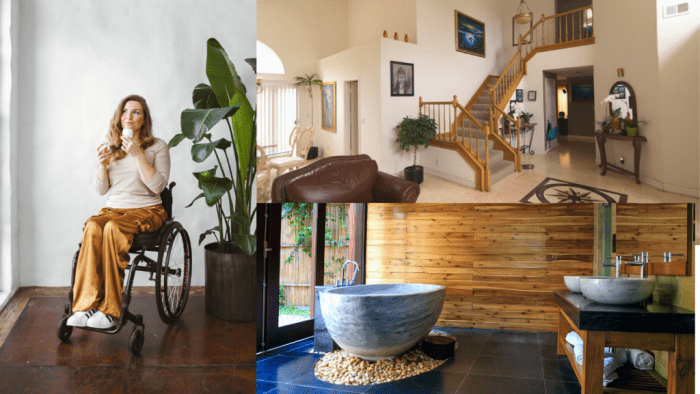 Toilets, Showers, And Bathtubs
Problem:
The first step is to make changes in the bathroom. An elderly or disabled person may slip and lose balance when getting out of the tub. Smooth, wet surfaces increase the chance of a falling accident. Toilets make up 80% of all falls.
Solution:
Use curbless walk-in showers that are helpful for the disabled and the elderly as they help you move a walker, wheelchair, or chair easily and avoid falling.
Problem:
Rough floor surfaces can also increase the risk of falling. For seniors and disabled people, crossing the threshold can be difficult. Sudden changes in the floor (for example, from carpet to wood) can also cause problems. For people with limited mobility or disability, even six inches can feel like a mountain.
Solution:
To enable easy access everywhere, even out the existing floor or evenly throughout the property. Removable ramps make it easy to get in and out of the house. If the ramps at a particular location are too steep, an elevator may be a better solution.
These are standard improvements for people with limited mobility in their homes.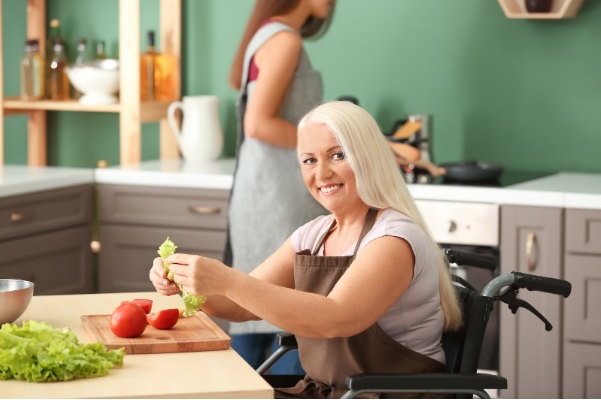 Stairs And Movement In The House
Problem:
Even with a guardrail, every step presents a significant risk of catastrophic injury. For many people with limited mobility or balance, stairs become a challenge over time. Carpeting the stairs exacerbates the problem.
Solution:
Stairlifts glides and extra handrails are examples of home modifications that make every step clear and achievable. To help older people with limited vision, consider replacing or installing new lighting.
When tidying up a home for the elderly or disabled, consider that mobility deteriorates over time.
Problem:
When the tile floor gets wet, it becomes cautious and dangerous. Uneven walking can be caused by carpets or other irregular types of flooring. As mentioned earlier, uneven surfaces concern people with disability.
Solution:
Add rubber backing to the carpet to reduce clutter or bumps on the floor. To permanently reduce the risk of slipping and falling, consider using floor treatments or traction strips.
Problem:
More than half of all seniors and the disabled need a wheelchair to get around. However, some homes have been built to meet the needs of wheelchair users, such as the main entrance, ramp, or even a chairlift for second-floor bedrooms.
Solution:
The floors and thresholds that restrict wheelchair access should be flattened throughout the house. Measure the width of entrances and make any necessary modifications. Make sure your loved one can reach the cupboards and closets from their wheelchair.
People with disabilities need a specially designed home environment to live safely, work more easily, and live independently despite their physical limitations. Therefore, modern technology and home modifications can make it possible.