My Unique Home featured on Amara Living's Blog
I am super excited to share with you that My Unique Home's blog post; 'It starts in the bedroom – Design tips to boost your well-being' have been featured on Amara Living's Blog!
Amara Living have seen countless examples of beautiful interior reveals this week proving that spring is definitely the season for an interior revamp. From quick updates to refresh any space to sage design advice suitable for any season, here are their favourite posts of April…including My Unique Home!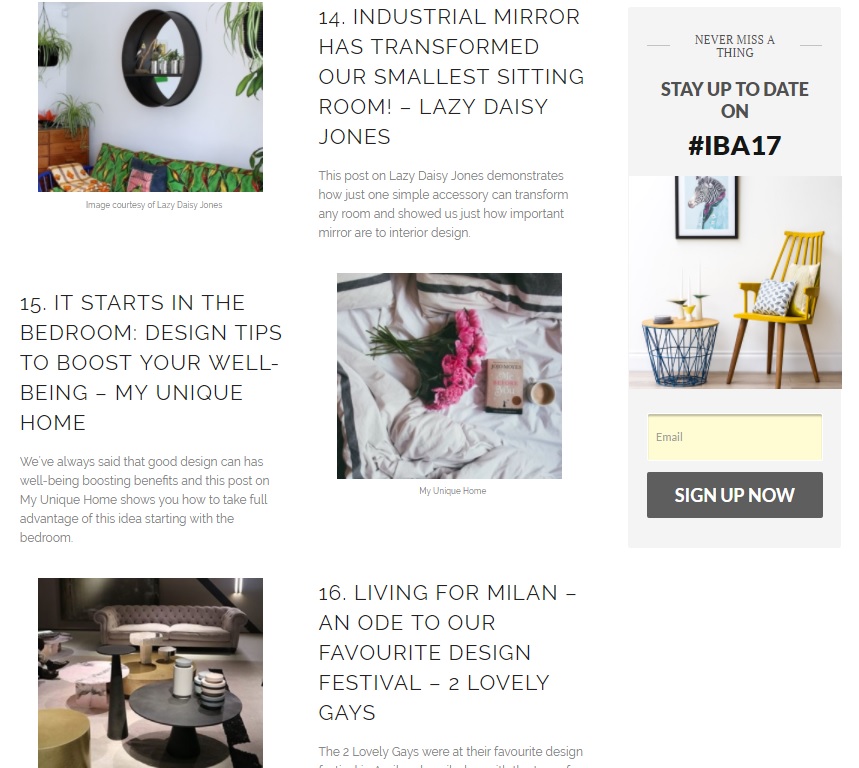 @myuniquehomeuk talks interior design and well-being in our latest interior roundup! ? Find out how to take full advantage of this idea starting with the bedroom! Click through link for design tips http://bit.ly/2pdxcEJ ? @myuniquehomeuk
@myuniquehomeuk #InteriorBlogAwards #IBA17 #interiordesign #healthy #inspiration #interior123 @myuniquehomeuk @myuniquehomeuk #blogging #flowers #tip #interiors @myuniquehomeuk #lbloggers @myuniquehomeuk #lifestyle #amaraliving
---
---