Textile design deserves a special spot in the interior design. Basically, if you choose fabrics that would suit your home's overall design, you get a comfortable and elegant interior design. But in order to create a truly unique design, you must get familiar with the basics of how to choose the draping according to the shapes and placement of your windows.
It might sound surprising but windows are something that is often forgotten when staging a home, but they can make a pretty big difference. In this article, I'm going to provide you with some tips for using window treatments when staging a home.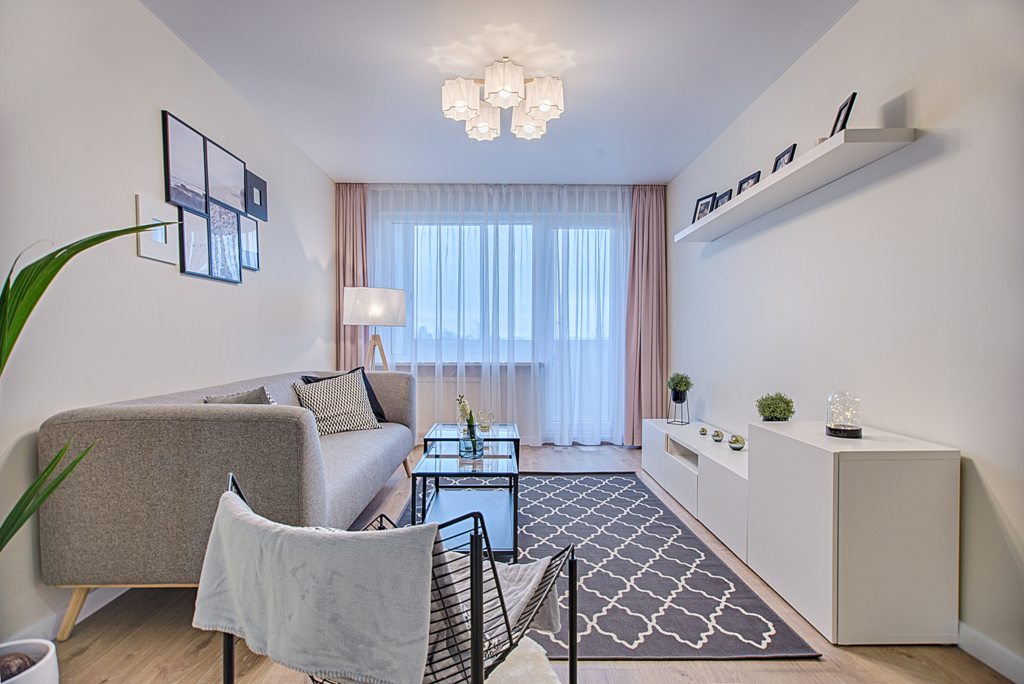 Rectangular windows
This window shape is pretty standard if you think about it. The windows can be 4 feet high or even 6.5 feet and higher. This particular window shape is particularly good for its laconism and simplicity.
By performing its main functions – bringing the daylight into the room as well as being soundproof, the window doesn't have any architectural emphasis attached to it, which means the owners of such windows are not obliged to any style. Rectangular windows are a neutral element of the interior, which is going to look good in any surrounding.
Rectangular windows in the living room or bedroom are best decorated with window treatments to the floor – the even and hanging down types.
Meanwhile, in the kitchen, it'd be best if you used more laconic and functional window treatments such as Roman curtains, Japanese, Australian, or similar to these.
Cornered windows
If your windows are cornered, they are best decorated with a curtain track along its full length, and with a curtain on both sides of the windows. It often happens that windows are just too large to do such a thing. If that's your case, hang two extra curtains in the corner and make sure you have enough material to evenly cover the windows along with the curtains on the sides.
Half-rounded windows
Such windows can have all kinds of diameters: round at the bottom or an even window with half-roundness at the top. However, almost all half-rounded windows require you to install a curtain track at the opening.
Such window treatment allows you to maximally cover the daylight, and when the drapes are open – your interior design gets the feeling of monumentalism and visually adds some extra height to the ceiling. In case the design of the window looks very unique and creates its own stylish look, you can opt-out of hanging any curtains.
Rounded and other complex shapes
It might sound weird to you (especially given the fact that you're reading an article about window treatments), but it is not recommended to hang any curtains for this type of windows.
Well sure, if you have to cover private rooms from the prying eyes, you still have to do it. In any other case, you can easily go without any textile, since windows treatments are used in order to improve the overall look of the windows. But let's face it: this type of windows looks good just as it is!
By using the tips from this article, you can stage your home like a professional designer. The benefits of staging your home are pretty clear: it will make life in your home happier and brighter. Moreover, a house with a design that has everything staged just perfectly will give you energy throughout the day.
And for those of you wondering – yes, spending money on window treatments is definitely a valuable investment, which will be repaid to you with your good mood and improved working efficiency, which, in turn, will bring you more profit. It's a win-win, fellas!
Also, you don't have to spend tons of money on staging your home, especially if you are wise about it: you can find budget-friendly ways to stage your home here.