As a brand new year arrives on our doorstep yet again, here at Rooi we are looking to the days ahead and thinking about how we will be decorating our homes in style. We can't help but dream about the features we would most like to see in interiors across the country, so we give you our top three luxury living trends for 2016.
Rosy Metallics
2016 will see copper continue as an established trend, evolving into mixed metallics rather than a singular theme.
Combine silver and gold with copper, and lean towards an eclectic mix and match aesthetic rather than something a little more uniform. The rosy tones of copper bring warmth to the look, creating the perfect finishing touch.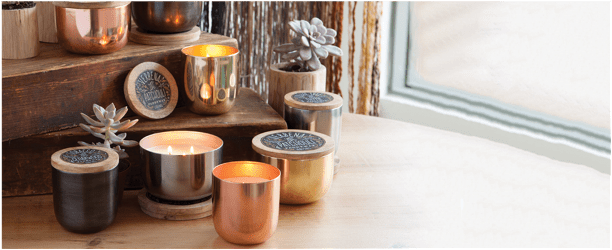 Old World Ornamentation 
Softening the austerity of modern architecture, this trend combines tradition with contemporary. The antidote to stark colour blocking, use soft furnishings to create a cosy home rather than a perfectly polished showroom.

Etoile | Riva | Malini Germaine
The Return of the Desk 
Now we're no longer chained to desktop computers the last few years have seen the demise of the desk, but the honeymoon period for working on the sofa is officially over. In 2016 we'll be separating work from relaxation to increase productivity. Be it a full scale home office or a small nook, we'll be re-arranging our homes to welcome back the desk.
Your personal office, add your own finishing touches for the perfect working environment. Crisp stationery and photos of fond memories are all welcome elements, so whether you're just sifting through bills or knuckling down, do it in style.