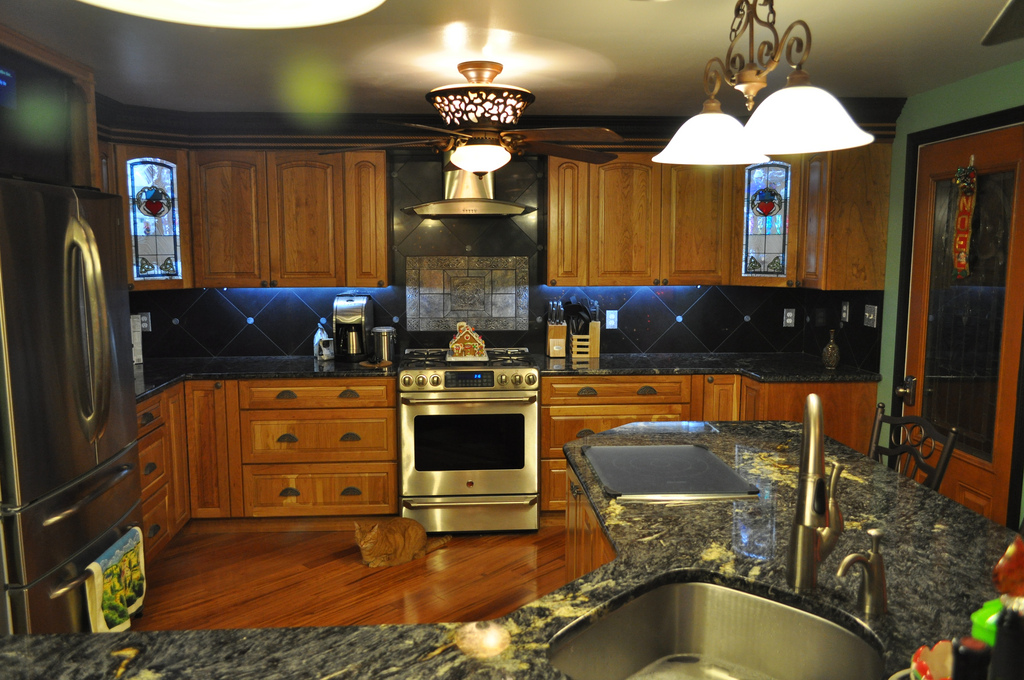 You already know what you want from your kitchen, or at least you have a good idea. But, you don't want to spend a fortune on getting it put together. Usually, this would be a problem. Kitchens are expensive, and you usually have to go all in with one company. This doesn't have to be the case, though. If you take some time and effort to do some research and shopping around, you'll be able to save loads of cash. To give you some help, this post will go through some of the common kitchen items, and how to find cost-effective replacements.
The Kitchen Sink And Taps
In a lot of kitchens, the sink is the centerpiece of the room. Many think little of their sink and are happy with the bare minimum. But, you're more adventurous. So, have a look around at some sinks. The best place to start is online. Use social media like Instagram to see what other people are using. This will give you a good idea of the styles that are currently popular. The same goes for taps. Ideally, though, you'll want to see the tap you choose on the sink you like the most before you buy either of them. Look around sites like http://www.tapwarehouse.com/category/belfast-kitchen-sinks to find some styles to get started.
Although they don't have the same impact as the sink, your cabinets are everywhere. They cover the walls of your kitchen and will be seen by everyone who visits the room. Most of the time, it's best to keep your cabinets basic. This allows you to do more daring in other areas. Go to kitchen stores and look at the show kitchens they have on display. This will give you a good idea of what cabinets of different styles look like in the flesh. It's best to avoid buying the cabinets from these stores, though, as they'll cost a fortune. Instead, look for outlet stores online to source your cabinets.
The colors you choose for your floors and walls should be based on the rest of the colors in your kitchen. If your cabinets are light, neutral colors, you might want to look at brighter colors for the walls and darker colors for the floor. That's just an example, though. And there are loads of other ways to choose the colors and decor in your kitchen. Get advice from professional designers, and make sure you love any colors you choose. Paint and tiles can usually be found online at rock bottom prices, once you know exactly what you want.
The appliances in your kitchen can make or break the aesthetic you're going for. Luckily, you can get appliances in a wide range of styles nowadays. Use websites like eBay and Amazon to find appliances in your price range. You want to avoid retail stores for these items.
Once you've got all of these pieces together, you can get building! Kitchen Glasgow offers bespoke service – so why not check them out?
Good luck with your remodel. But, most importantly, have fun!