Decorating your humble abode is part of the fun of having a property that you can stamp your personality on and show off your style. Having a space that you can call your own can let your personality shine by picking décor that represents you as a person, or even your whole family. Many people now turn to buy neon lights to light up their rooms during cloudy days, when such signs can provide comfort and help relieve the stress that accumulates during the day. We all love that cozy feeling that only our home can provide us, the good news is that we can help our house achieve its best potential when we take the time to arrange and buy the appropriate furniture and decorations that can help it shine.
It's not just about looking great, but living comfortably and getting that warm fuzzy feeling of home when you step through the door.
Picking items out of a catalogue or ordering online becomes an expensive habit, but if you harness a few tips from the interior experts themselves you'll know what to look out for and exactly how to place it perfectly so that your home doesn't just feel like a show home, but one that is uniquely yours from ceiling to floor!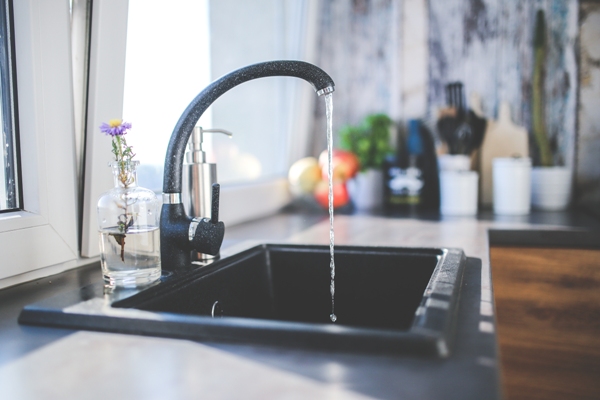 Kitchen
A space where cooking up culinary delights should be an experience and not a chore, the kitchen can be a demanding space at the best of times, but by cleverly formatting this space you will want to spend time swotting up on your recipe books rather than ordering in.
Overhead kitchen cabinets are a common occurrence but restrictive in offering a free-flowing space. Be brave and swap them for shelves. It will not only offer you the sense of more space, but a great chance to create an eye-catching display of your chef's tools.
It's a simple tip but one that can ensure your island doesn't dominate, and if it does, at least use an antique table that can give your room a little character.
Living Room
A place to kick back and relax the living room is a versatile space that has to offer you a solace from the world, yet be interesting enough to make you feel like it's your home.
Furniture always prevails as the trickiest task, so start your living room furniture plan with the best seat in the room and work from there. This will give the best perspective of layout and enable you to create a focal point within the room.
Whilst it's common to opt for neutral tones that are well known to relax the mind, throw that idea out and be bold with your colour scheme. Soft colours get boring much quicker than bright ones.
Bedroom
Matching everything in the room is very 90's, so unless you're going for the retro style, avoid this at all costs.
The bedroom is a personal space and you can harness this by turning the very ordinary into something special. A precious vase that's been handed down to you can make a chic makeup brush holder, or a crystal ball can hold your jewellery.
Lighting will be everything in this room as it will create the atmosphere that helps you wind down after a weary day. Dimmers should be invested in if possible but if not adding a lower wattage bulb to lamps will take the brightness down a notch.
Whatever you do just don't forget the curtains, Curtains are the lipstick of decorating, they make a room seem finished.
Bathroom
As a space that should evoke the feeling of complete relaxation, a 'spathroom' is the favoured style for many who long for moments of undisturbed bliss. Creating balance and harmony, bathrooms should always be clean and comfortable, but not clinical.
Despite the daily use of this room by one and all, it should still encompass its own character. An unusually shaped mirror can make a beautiful feature in a small bathroom, and rather than a staid bath matt, an antique rug can weather more than wet feet.
Likewise, with the bathroom cabinets try to be a little more clever with bathroom storage ideas, remove the limitations and opt for softer baskets and hidden compartments.
Embracing this inspirational advice doesn't have to cost the earth if you take your time to seek out unique pieces from thrift shops and take guidance from the interior experts, you'll create a home that is uniquely yours.