Half term is approaching for many children throughout the UK, and whilst it may not quite be time to play outside just yet, they'll soon be off school again and looking for somewhere for their games! Playing at home has loads of benefits, as does playing outside, but if your garden or driveway isn't up to scratch, it's unfortunately impossible to combine the two. Having children playing where you can see them and supervise them is safer, and it's fun because you can join in on the action, too! Unfortunately, playing in the street these days just isn't always ideal, especially with younger children, and you can even end up in trouble with the council, too! It's just not like when we were children! So, how do you make your garden or outdoor area safe enough for play? How do you make it look great, too? Here are a few simple tips!
Tidy, Tidy, Tidy!
The last thing you want is your children slipping on fallen leaves, branches that have broken over the harsh weather, or just generally tripping over random things you leave around. Remember, neighbours are nosy, too, so keep those tongues from wagging by having a little spring clean around the garden as well!
Don't Ignore Your Driveway
Remember hopscotch, and all those other chalk games? They wouldn't be possible if it weren't for a decent driveway, and thankfully, there are loads of different styles you can go for these days. Whilst you may not relish the thought of children defacing them, remember – they're there to be used, and chalk washes off, anyway! Of course, there are much more selfish reasons to get a nice, neat driveway – how else are you going to show off your cars?!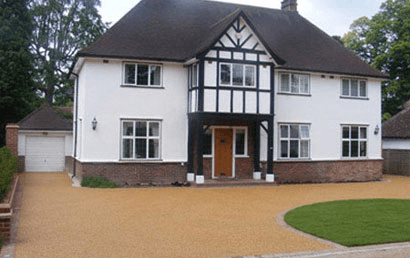 Hire A Landscaper
If you've got plenty of land, a landscaper can improve the whole outer aesthetic of your property, and not just for the children! It's visually pleasing to anyone who sees it, but it can be made entertaining for little ones, too. Why not have them carve your hedges into fun shapes – such as little animals, like chickens or cats? Landscaping also makes the family memories that much nicer with the beautiful photo backdrops it'll provide!
Build Something!
Kids these days think that money grows on trees, probably not realizing that treehouses can, too! So perhaps they don't grow naturally, but that isn't to say that you can't build something amazing for them right in your very garden. A treehouse would take pride of place in any garden, and it's nice to spend the time devoted to the children. Plus, it shows them that not everything has to be bought directly from the John Lewis website and encourages a little creativity and aptitude for design! Finally, it can also add a little to the property value. Not much, but it's better than nothing!