Skip to content
"Mind. Body. Spirit. Home. It's all connected."
Have I Tried Any Samples?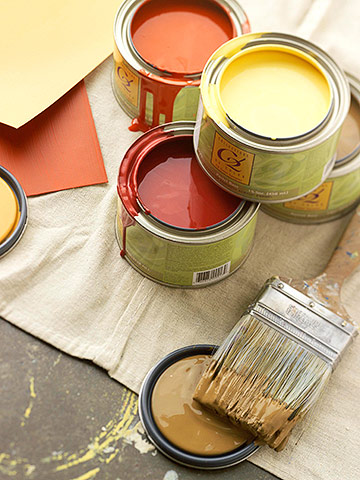 Don't rely on a little chip. Instead, after you have really thought about the mood you want to create, pull your favorite two or three paint colours and buy a quart or pint at the paint store. Paint swatches on your walls or on a board so you can get a good feel for how the colours will look in your space. Never decide on a colour in the paint store!
Colour Sample Tip: It's important to note that when you are looking at a new swatch of colour on your walls, your brain will inevitably compare it to the old (existing) wall colour – the one that will be painted over. Sometimes this can be very distracting and can make a colour feel much different than it will actually look when painted on your walls. Try your best to see the colour for what it is, not its relationship to the old colour.