There is no doubt that your home is the most important asset and the biggest investment in your life. As it provides you a shelter along with a secure place to live with your family.
Maybe you don't have any intention of selling out your house sooner or later, but, to carry out regular maintenance is important. Regular maintenance doesn't mean just to clean your home, it's about keeping your home in the best condition and avoid having damages that are difficult to repair later.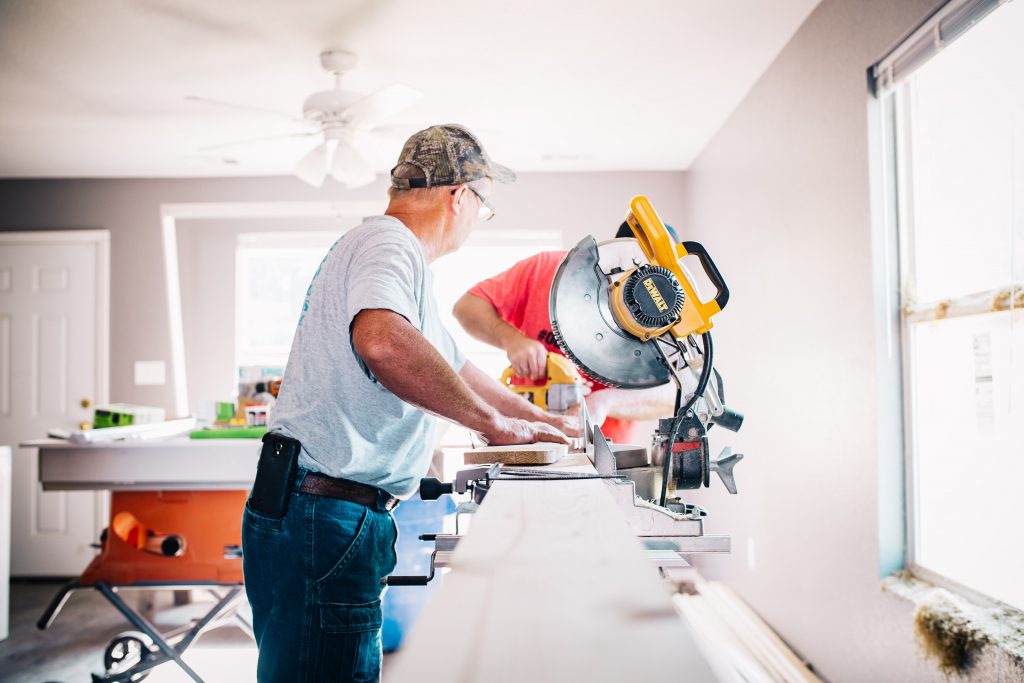 We have listed out some reasons why it is important to maintain your property so that it lasts for a long period:
1. Money saver: We agree that regular maintenance does cost some bucks of money but for the long term, it saves plenty of it. If you keep maintaining your house on a regular basis, you will be saved by spending a huge amount of money for a repair or bigger damage. So, if you don't want your problem get worse over time, start paying attention to the small ones.
2. Roof maintenance: Replacing your whole roof after a long period of time doesn't sound a good idea. It will consume a lot of money and time. That's why regular maintenance of the roof is important. If you don't feel any need for roof maintenance, at least get it inspected to ensure any small damages.
3. Gutter cleaning: Gutters are an important part of your home's well being. People don't think about the issues that can be raised by a single clog. Jeff Stewart from Homes In Meridian says that caring for your gutters is an important part of home maintenance in the winter season. Regular maintenance should also be adapted to seasonal changes. A well-maintained gutter leads to a good condition of your roof, walls, foundation, and landscape.
4. Security reasons: If you have some security systems, keep a check on it on a regular basis whether they are working properly or not. You have installed them due to a specific reason, so having an eye on their workings is always a good idea.
5. Adds quality: Maintaining your home asset adds quality in your lifestyle. It keeps your home function properly.
6. Adds value: If you have any plans to rent out or sell out your home, maintenance is important. A well-maintained home is noticeable to people. If it is maintained, people rarely ask for a discounted price. You can check out some DIY tips to maintain your home in some easy ways.
7. HVAC: You should be aware of the working condition of heating, ventilation and air conditioning system of your house. It might be out of your mind, but that should not be ignored. Regular HVAC maintenance helps you to avoid costly repairs and replacements at the least expected time.
8. Electrical maintenance: Electrical maintenance, without any doubt, is the most important factor as it results in the smooth running of electrical appliances and creates a safe, hazard-free environment. The most effective way to maintain it is by having a regular inspection of electrical installations.
9. Exterior of your home: The exterior part of your home is something which is always exposed to rain, humidity, and other harmful elements. Due to these reasons, its durability or quality may get affected. These can cause damage or crack in your walls that might affect your interior too. So maintaining your home protects the integrity of your home and enhance its value.
10. Garden maintenance: Garden is the first thing people notice about your home. A beautiful garden always attracts buyers or renters and adds more value to your home. No matter if you have a big garden or a small one, everyone loves it when it is well-maintained.
11. Plumbing: Plumbing is the most neglected maintenance in a house, but it is something that shouldn't be overlooked. Not having a check on plumbing may lead to flooding of water in your bathroom, sink clogged issues, or dysfunctioning of some appliances like a water heater, which will increase the cost of repairing or replacement later.
12. Understand your home: Maintaining your home will let you understand deep things about it. Scheduling regular inspections and maintaining a home maintenance checklist will let know what should be prioritized.
There are some factors which depend upon seasonal change. As the change in temperature or climate may also affect the condition of your home. Remember, your home is one of the hard-earned assets you have, so you must be sure about taking good care of it as much as you can.