The real estate market is still looking a little uncertain. This means it's even more important to know how to make your home more attractive to buyers. When a lot of people come to sell their homes, their strategy is simply to lower the asking price, eventually settling for whatever they're given. As you can imagine, there are better methods to choose. Here are the best ways to make your home more attractive to buyers.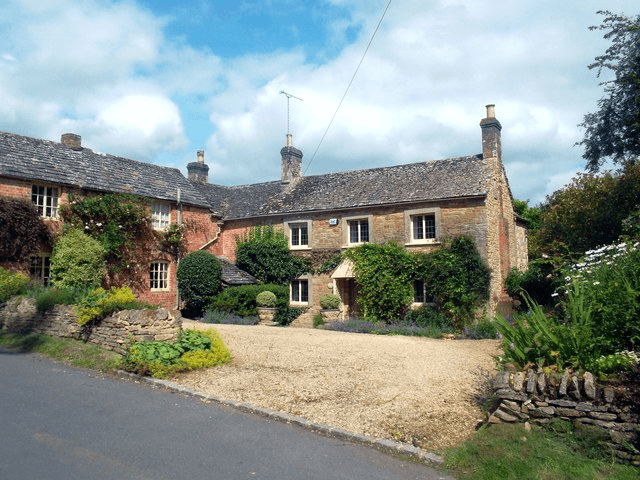 From Geograph
First of all, make your house stand out from your neighbours'. You've probably heard of that old maxim "location, location, location". This goes further than where the best schools and shopping centres are relative to a property. If there was a road where only one house had a loft extension, then this would enjoy much higher asking prices than all the others on the street. Consider getting some additions or renovations to your home in order to make it stand out. Some nice landscaping, a new roof or even just some high-end windows can make a massive difference. Green features are also very popular these days, so think about solar panels or looking up a local borehole drilling company. As long as it's not too eccentric, these kinds of additions can be a brilliant investment.
Try to look for ways to improve the curb appeal of your home as well. Far too many home sellers ignore the importance of good curb appeal, and end up cheating themselves out of a great sale as a result. Cast your mind back to whenever it was that you bought your house. The first thing you probably thought about was the house's external appearance, and how it seemed to fit into the surrounding residences. Sure, your ultimate decision didn't hinge on this. However, there were probably a few houses which you saw one picture of and ruled it out immediately. Get your front lawn well-manicured, and give any wood on the exterior a fresh coat of paint. The difference will be bigger than you imagine!
Finally, clear out the clutter. When your prospective buyers are viewing your home, they're going to be picturing themselves and their family living there. If they like what they imagine, they'll be a lot more inclined to make an offer. However, if the entire home is full of your personal clutter, this whole fantasy is going to be pretty hard to achieve. If you want to give yourself the best chance at the best deal, then have a big de-clutter long before anyone comes for a viewing. This will not only help with the sale, but will make the process of moving to your new home much easier. Donate, throw away or store all your junk, and make the interiors as neutral as possible. You may even want to hire a home stager as the cherry on the cake!
Take this advice, and you'll be well on your way to a quick and profitable sale. Home buyers can be very fickle, but these changes will definitely help your chances.