Interior and home design trends come and go. They change with the fashions and social habits of the day, as well as being increasingly subject to evolving technology.
But if there is one thing that has stood the test of time, it is the concept of the games room.
It's something that most of us have dreamed about. If you love pool, darts or video games then the thought of your very own games room sounds like heaven.
And even if games aren't your thing, there's definitely something attractive about having a room dedicated to all the gaming paraphernalia that otherwise encroaches on every
other room of the house.
The concept has been around for years. Back in the early 1800s, Jane Austen wrote about the menfolk adjourning to the billiard room after dinner. These days, the games room is as much for the girls as the guys – maybe even more so. Also,
billiards and cigars are not as fashionable as they were in Austen's day. So what makes a perfect games room in the 21st century?
Invest in technology
Let's start at the beginning, the core principles of a games room are the games.
Sure, the classics like pool and table tennis are always popular, but they also take up a lot of space. For this reason, it's a good idea to take a tech-first approach. A PC, a gaming console, a big screen and a good internet connection can present the
opportunity to play literally thousands of games, from sporting classics like FIFA to live casino games such as roulette or blackjack, against a real dealer up there on the screen.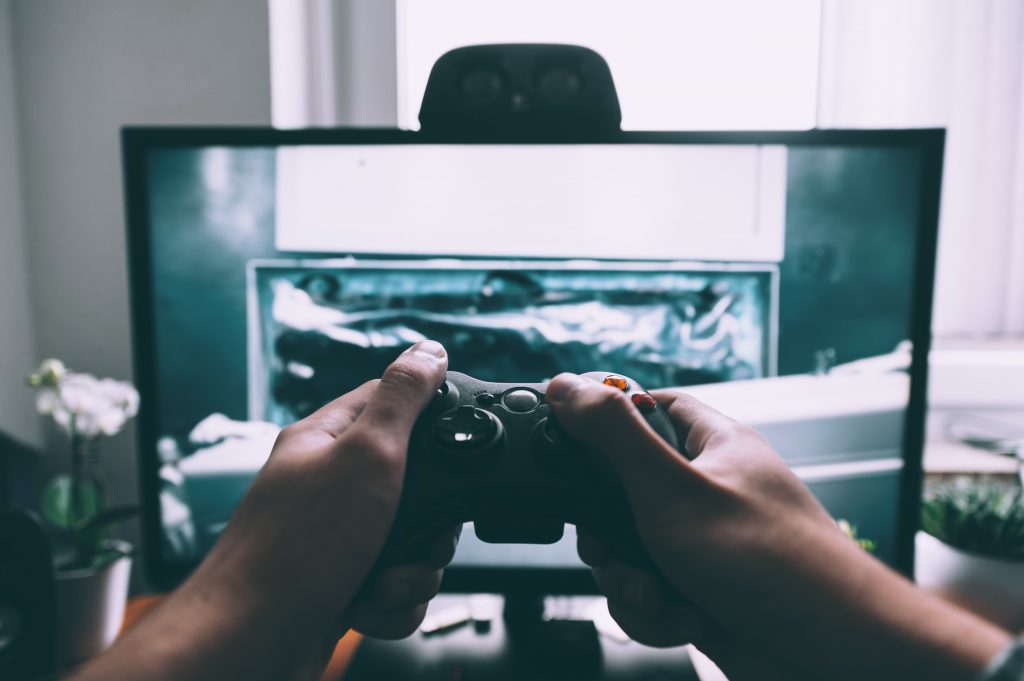 Comfortable seating
Back in the 80s, a games room conjured images of a somewhat stark basement, with perhaps an old sofa or some benches against the walls. Possibly, that was a reflection of the times, when games were played by teenagers. These days, everyone's a gamer, even your old granny, so creature comforts are a must. There
are a few different options, depending on the exact theme you are going for, but big, deep, comfy sofas, theatre-style seating or even special gaming chairs are all worth considering.
Refreshments
There is nothing more annoying than having to run to and from the kitchen every time you want to refresh yourself or your guests with a drink or snack. A bar makes a great feature in a games room, and if space is at a premium, it can be effectively tucked into a corner.
Fit it out with a coffee machine, kettle, fridge – you could even add optics and an ice maker.
Décor
With a games room, anything goes. For example, you could opt for a retro theme with leather and dark shades, paying tribute to those billiard rooms of years gone by.
RELATED: Awesome Home Design Accessories No Man Can Do Without
Many people choose to go for a sporting theme, adding some prints to the walls and perhaps a few mementos, such as a mounted replica shirt. Or you could even go 80s
retro, with plastic fantastic and plenty of neon. The options really are endless, so let your imagination run riot!