If you want to take your interior design skills to the next level, you should think about how to best achieve a focal point within a room. Our eyes do not like to dance about between different items – they like to rest in one place. If you are able to create a focal point, or several that are viewable from different angles, you will be able to create a stunning room that has a great deal of impact on you, and your guests.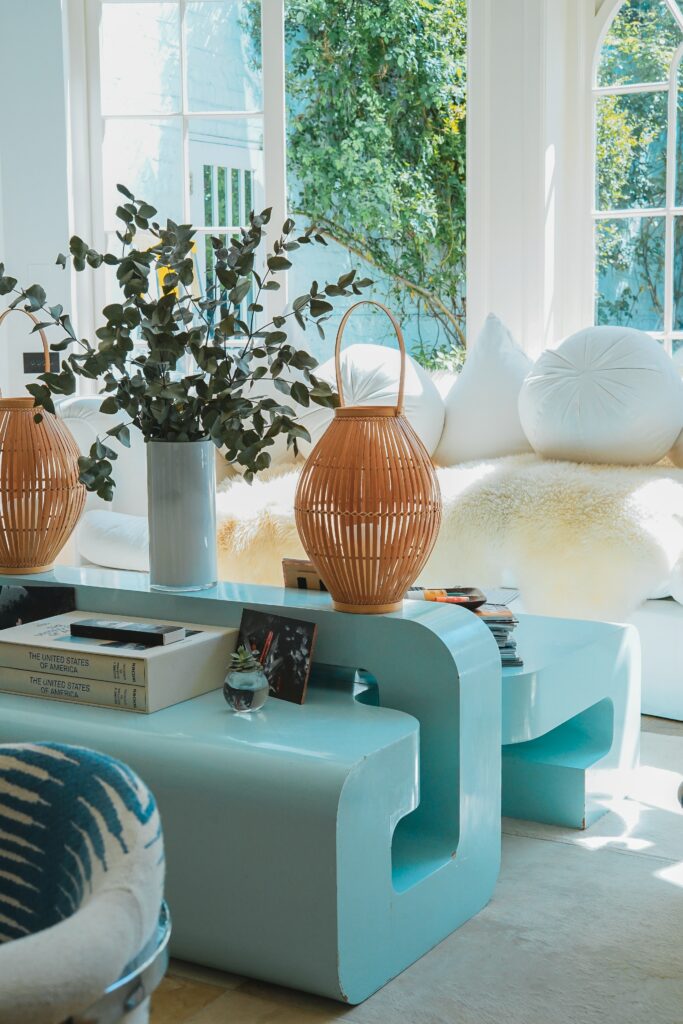 Start with the Walls
An old interior design trick is to use wallpaper or a different colour on one wall to make it stand out from the other three. As a result, the eye will automatically be drawn there. It is a very simple technique, but it is one that will always be effective and can create a fantastic backdrop for a room.
Choosing a colour that complements the others but still stands out is the best way to go here. You could select something darker to instantly draw the eye. Another option is to bring this focus to a much smaller area. For example, if you have a recessed bookcase, you could paint the back of it in that same colour to create a more detailed focal point there.
Use Impressive Items Sparingly
If you want to create an impact from the moment someone steps foot in your room, you should think about investing in a feature piece to act as the focal point. Something like a statement lampshade could be just the thing you need to properly draw the eye within a room.
In fact, a smaller item could be much more impressive overall than a big one. It will encourage a visitor to step forward for a closer look, and can then draw them towards something else. Good interior design encourages movement, and you need to think about how someone would move throughout your space.
Think About Balance
If you are going to choose something larger, you need to ensure that it is properly balanced within a room. After all, you don't want to overpower the room with the wrong choice of item. For example, many people might choose to opt for a large wardrobe to store their clothes. However, if this is too tall and bulky in a smaller bedroom, it can make the room feel even smaller and more claustrophobic.
You need to think about the balance of the room overall when trying to create a focal point. You don't want to draw the eye to something because it is out of place. Try rearranging furniture to get the feeling you like the most. What might not work in one position could fit much more snugly elsewhere.
Creating focal points in a room is simple and yet will always work well in the right space. Make sure you take some time to properly arrange your rooms after a renovation. This will always give you an indication as to whether or not items work well in the same space together.