The kitchen is one of the most versatile rooms in the home, where we spend hours each day cooking, dining, working, socialising, or just helping the kids with their homework before dinner. But, while the kitchen is primarily a functional space, that doesn't mean it needs to be dull. Your décor should be a true reflection of your personality.
If you think your kitchen could do with a new lease of life, look no further than these top tips. In this article, we'll share four ways to make your kitchen a unique space where you'll simply love spending time.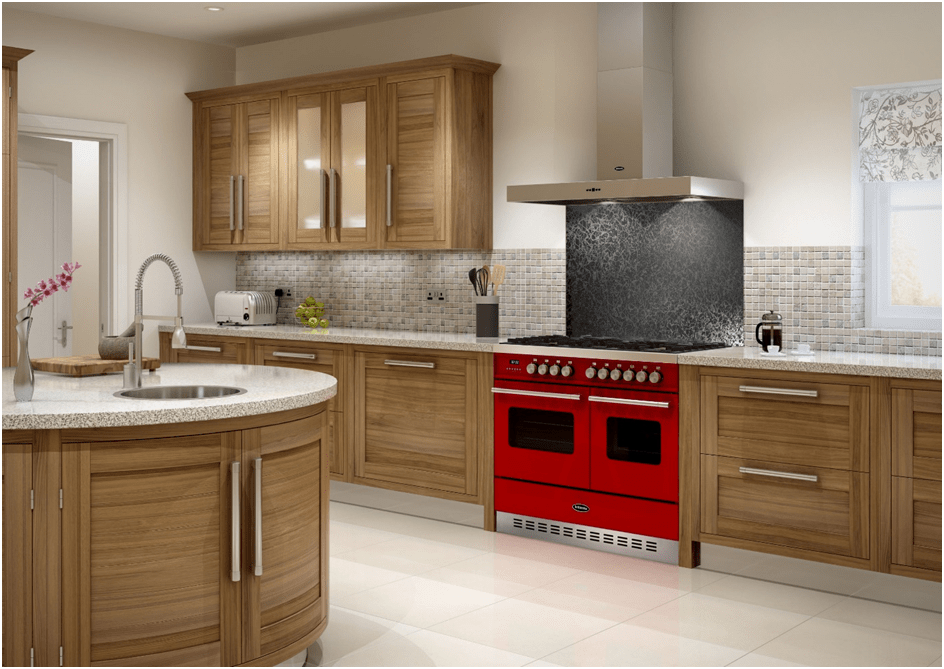 Add custom-colour appliances
If you love to decorate with vivid colours, remember that you're not limited to the walls and flooring. While stainless steel appliances might have been a leading trend for a few years now, there's also a world of colour out there for those looking to stand out from the crowd.
If you want to add a pop of colour to your space, why not go for a new appliance in a vibrant shade? Britannia's bespoke Colourange service lets you create one of their performance range cookers in your favourite hue. Just remember not to over-do it: pair your cooker with an understated splashback in muted grey, cream, or black to keep things from looking OTT.
Create a blackboard feature wall
If you want to bring a touch of your own personality your space, a feature wall is a great place to start. With one of these erasable blackboard walls, you'll be free to decorate your wall however you like, meaning it will always feel personal to your family. A blackboard wall isn't just a stylish talking point, either: it's also a very practical addition that can help you to keep track of menu plans, shopping lists, and important dates. All you need to create your feature wall is a tin of quality blackboard-effect paint.
Your wall doesn't need to be black, though — if you prefer, you could go for a more colourful effect instead. Benjamin Moore has colourful blackboard paint in a huge assortment of shades, which will transform your bare walls into a vividly coloured chalkboard that you can customise however you like.
Add a few unique antique finds
One fool-proof way to ensure your kitchen stands out from the crowd is by adding some carefully chosen vintage and pre-loved pieces. Shopping at reclaimers yards and antique shops is a great way to find unusual chairs, bar stools, and tiling — plus, you can be sure that your picks will be completely unique.
For an extra eye-catching look, you could also add some statement decorative pieces. Adding vintage objects creates a playful and eclectic feel, and will really bring a sense of personality to your space. Old bottles and household tools will look great when displayed on shelving or windowsills, while vintage signage will liven up a bare wall: browse this collection from English Salvage to find a sign that speaks to you.
Incorporate contrasting textures
While 'texture' might not be a word you would normally associate with a room like a kitchen, adding some unusual materials can really add interest to your space, especially if you have a neutral colour scheme. So, when choosing to tile, look for materials with contrasting textures: this will help to bring a sense of balance to your room.
For instance, if you have sleek kitchen cabinets or worktops, pairing them with raw or unpolished tiles will draw the eye and add interest and personality to your cooking area. Mosaic tiles that have a naturally uneven finish and a slight mother of pearl effect, like this selection from Fired Earth, are sure to add a beautiful look and feel to your kitchen walls. Terracotta, textured glass, and unpolished stone also make excellent choices, too.
Looking to add some extra personality to your kitchen? Take our tips on board to create a stunning space that's every bit as unique as you are.