Whether you have just moved into a new home or you're looking to update your space, one of the most used rooms in the home tends to be the living room. With that said, it's important to make sure the space feels comfortable and inviting, not just for you but for guests as well. So, what are the key items that you should include when designing that perfect living room?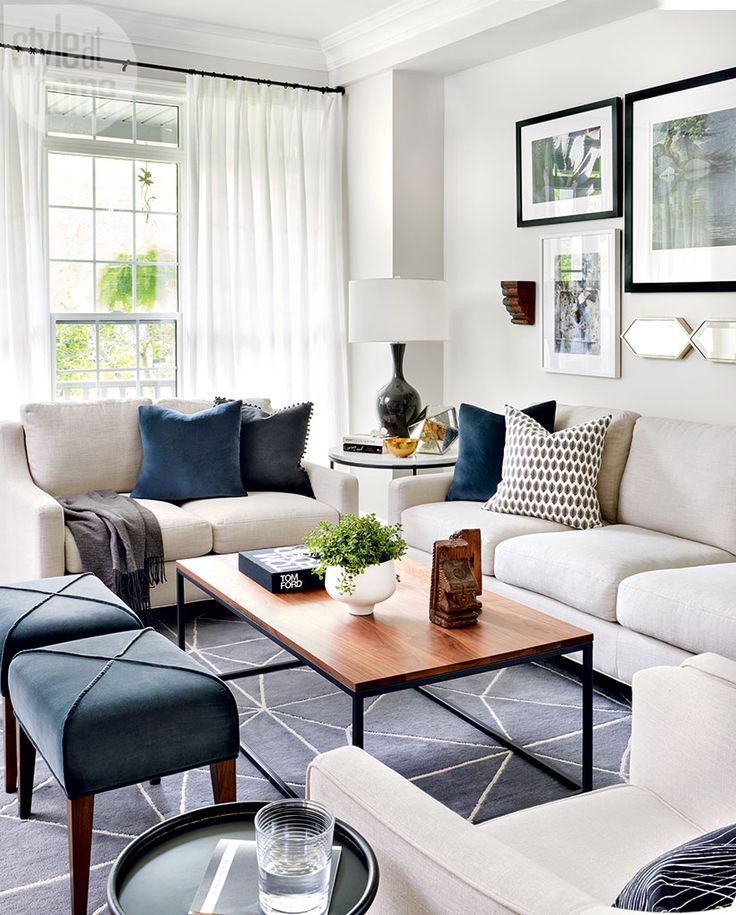 Here, we'll take a look at six necessities, which will ensure the space feels comfortable for all.
CONSIDER USING A WARM COLOUR PALETTE
While cool tones seem to be quite popular as of late, they tend to work better in more modern and contemporary spaces. If your goal is to create an inviting and comfortable space, then you are probably better sticking to a warm colour palette.
These warm tones can be present in the paint colour, flooring, furniture, and décor pieces. Keep in mind that warm colours don't have to mean dark colours; you can still pick lighter shades that are in the warm palette range.
SOFT, PLUSH, COSY THROW BLANKETS
No matter what your decorating style is, how big or small space is, no living room is complete without at least a couple of warm and cosy throw blankets. You can find throws in all kinds of luxurious fabrics, allowing you to customise them to match your specific tastes. Ideally, you want to choose neutral shades, as these will work best with a variety of decor styles.
Throw blankets can be tossed onto the arms of furniture, on a table, or in a basket within reach of everyone. If you are going to pick up more than one throw, you can keep things feeling comfortable and interesting by picking different textures, colours, or prints.
THE PERFECT LIGHTING
Here's one item that people tend to think of as an afterthought, but in reality, lighting should play a prominent role in the design stage. Soft lighting will help to create a warm and comfortable environment. Rather than going with a harsh overhead fixture, you can look into table and floor lamps and wall light sconces. For example, these Pagazzi table lamps don't just add light to the room and warmth to space; they can also act as task lighting when placed correctly.
DON'T BE AFRAID TO DO SOME MIXING AND MATCHING
Often people will walk into a furniture store, look at how a particular living room line is displayed, and just buy all the pieces. While there is nothing wrong with this, it doesn't tend to make the room feel comfortable and unique. Ideally, you want to put your own creative spin into space, which means a little mixing and matching.
Go ahead and play around with colours, textures, fabrics, style of furniture, prints, and solids. As long as you remain in the same colour palette and don't pick too many items that are meant to be "focal points", then the room will flow together nicely.
MAKE IT EASY TO MOVE THROUGH SPACE
Part of making a room feel comfortable is making sure it's easy to move through and navigate. What this means is that you need a clear walk-through path so that you're not jumping over items and shimmying through spaces.
USE AREA RUGS TO DEFINE THE SPACE
Another trick to use is to place an area rug in your living room, to define and warm-up space. Area rugs can be used over wood, laminate, tiles, and even carpeted floor and will literally transform the way space looks and feels.
Each of these tips will help you to create that perfectly comfortable living room that you have been dreaming of.