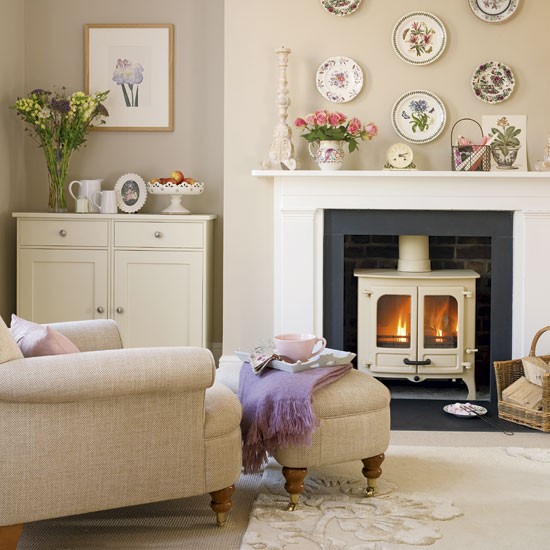 When it comes to painting your digs, it can be a real head-scratcher: What vibe do you go for? Something cosy that you can curl up in, an airy, open feel, or a mod palette that's perfect for entertaining? Read on and see which colour m.o. is right for you.
Make Your Room Look Bigger
Use pale colours that reflect light, or cool colours (like blue, green, or purple) to add depth and openness. Try stripes: Horizontal bands of colour will make a room feel longer, while vertical stripes will make it seem taller. Paint the crown moulding darker than the ceiling or wall to draw the eye up, making the ceiling seem higher. Have a chair rail? Paint everything below it a deeper hue, and everything above it a light colour to give the room more dimension.
Make Your Room Look Cosier
Painting a room in stark white can make it feel cold. Use texture to warm up a room and hide imperfections in your walls. Try a two-coloured sponge effect. In a white room, think about using two colours of the same family but in different shades (like a poppy red and a dusty rose) on adjacent walls. The other walls should be white. You can also achieve a cosier effect by painting in warm yellow, rich brown, or deep red.
Make Your Room Look Cooler  
Looking to mix things up? Creating a neutral palette within the same colour family that incorporates your walls, trim, floor covering, and furnishings is a minimalist yet modern way to pull a room together. Try painting bands of colour in different widths around a room for eye-catching, interesting walls. A dusty blue wall with stripes of chocolate brown and cream is a great combo.
Nestpert Danielle Hirsch from HGTV's Design Remix and Decorative Painting Techniques on HGTV.com