Suddenly everything is green.  Plants are sending exploratory shoots out to feel for the sun.  The grass and daisies are racing to grow daily ahead of the next onslaught from the mower.  The weeds are getting a firm grip before the gardening gloves come into play.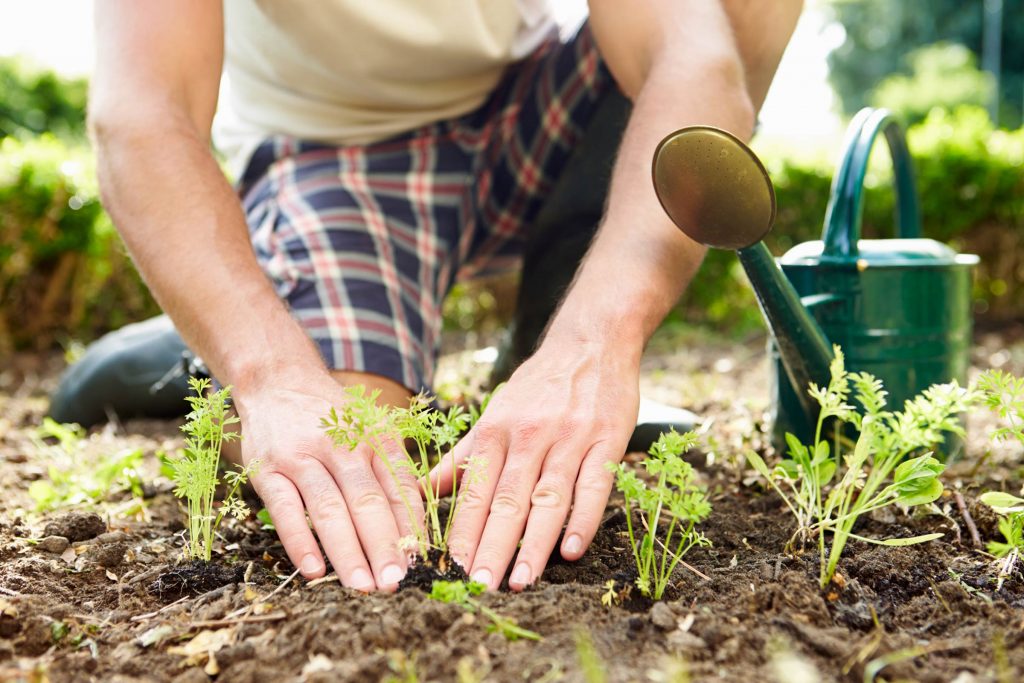 So let's get to it.
If you need some motivation – Dr Sally Norton gives us 5 reasons why gardening is a healthy choice:
Get a vitamin D boost! Many of us are lacking in Vitamin D after winter so now the sun is finally starting to show itself, get yourself outside to replenish your vitamin levels.
Forget dieting – gardening offers a great distraction from grazing on junk food and burns off calories to boot. Half an hour of shovelling, mowing or raking can burn off up to 250 calories!
Grow your own fruit and veg to help you get your five-a-day. Don't worry if you don't have a garden either as you can grow herbs on the windowsill, tomatoes in a hanging basket or carrots and more in a pot!
There's a sense of achievement in producing your own veg or creating a flower-filled garden and you get a brain boost from the fresh air. Some people even take the opportunity to do volunteer work outdoors – helping elderly neighbours with lawn mowing, for example – all of which are good for our mental health too!
Finally, you can get a proper workout from gardening!? Digging, squatting, lifting and more can help retain muscle and giving our heart and lungs a workout keeps us feeling fit and healthy.