Dining chairs should be the best combination of comfort, quality and feel good factor, because, dining chairs occupies a most cherished area of your dining room, there, you frequently invites your various family members & friends for luncheon or dinner.
So, the choice of your dining room chairs should be quality oriented that not simply enhance the feel of the dining room but at the same time provides you comfortable seating experience.
This beautifully, contemporary cream linen Giovanni dining chair with back metal ring and stud detailing is sure to make a statement in any home.
Designed with comfort, style in mind, this chair oozes sophistication. This chair will also make a great focal point in any room but looks particularly stunning as a set around a dining table.
More colours available, also available as a pair, some assembly required.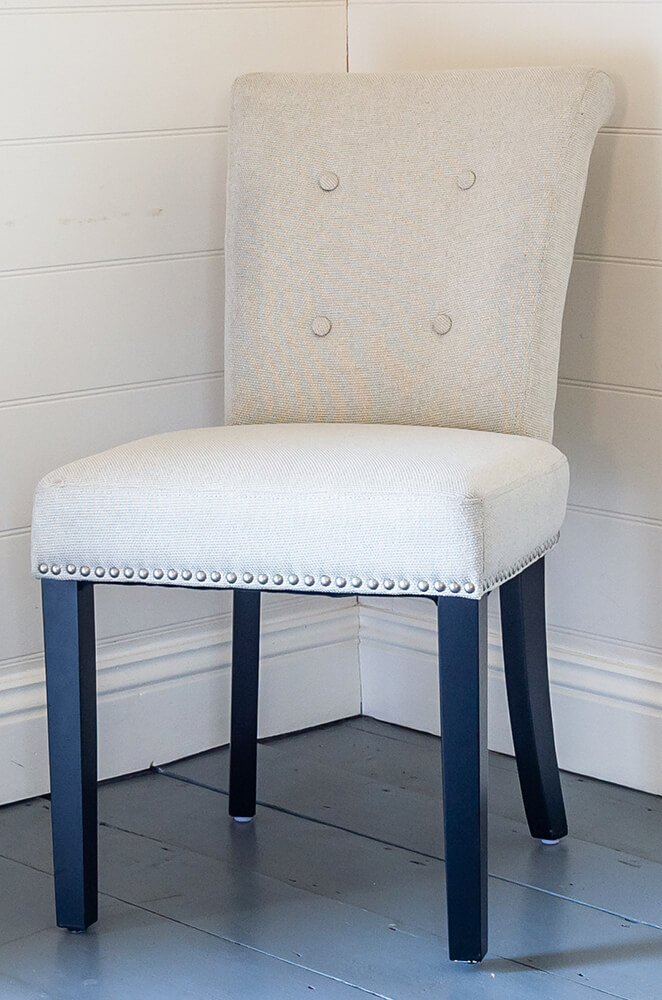 Website: Shop.sueryder.org
About Sue Ryder:
Founded in 1953, Sue Ryder is a national health and social care charity providing compassionate hospice and neurological care across the UK. It does this throughout its 7 hospices; 5 neurological care centres; community-based services and in people's own homes.
Sue Ryder offers a range of personalised care, advice, education and support services in local communities to help improve the lives of individuals – including their carers and families – with conditions such as cancer; heart failure; respiratory failure; dementia; acquired brain injury; multiple sclerosis; Huntington's disease; Parkinson's disease and Motor Neurone disease.