The Sand Linen Handmade Chesterfield Sofa by Portabello Interiors draws inspiration from the iconic Chesterfield design. As with every PORTABELLO Chesterfield sofa, each is crafted by a single artisan in our UK workshop.
From its hand turned and painted mahogany bun feet to the its classic and quintessentially British scrolled arms with brass stud detailing to, the Milano Chesterfield is meticulously built according to the original 1882 Chesterfield specifications; Only when the Artisan is content that the piece meets our benchmarks of quality do they signs their name to it.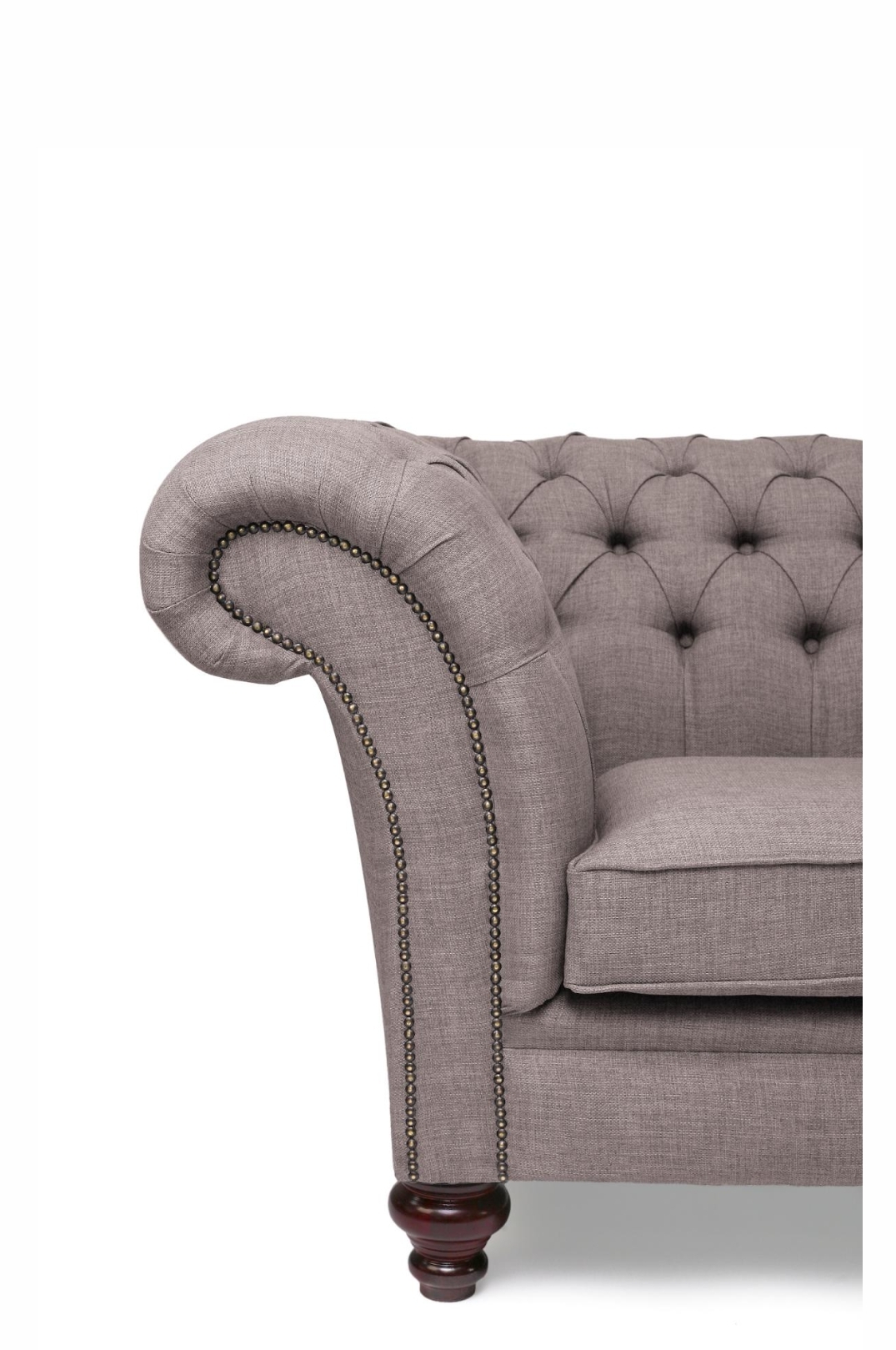 The Milano is the result of considered and meticulous craftsmanship, honed over many years. Created to be an unmistakable statement piece, each Milano has been crafted as an exquisite expression of our refined aesthetic. Crafted from the finest linens and a reinforced hardwood frame, the Milano sofa offers a stunningly rich, eye-catching centerpiece for your room.
PRODUCT DIMENSIONS
Height:77.1cm
Width:208cm
Depth:89cm
Seat Height:45cm
Stunning asthetics, rare and unique materials brought toghether within honed British craftsmanship delivers a truly exceptional result.