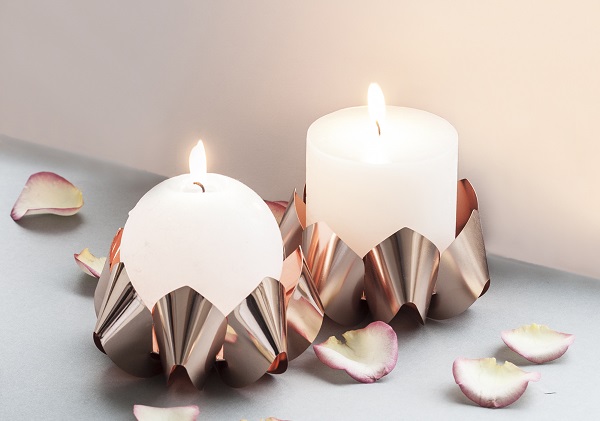 Be & Liv: Meet the designers behind the award-winning Scandinavian home decor
Be&liv was established in Helsinki in 2012 with the objective of bringing the poetry back to everyday life with beautifully designed objects. The design team consists of three highly creative individuals; Janne Uusi-Autti, award-winning Ilkka Suppanen and Emilia Hönö.
Every detail of each Be & Liv design is engineered to offer the highest quality in contemporary design and to showcase the true nature of the materials used. The organic signature style is created by using the most precise manufacturing techniques and modern, high quality materials. Stainless steel and sheets of brass are plied, etched, and plated in copper, black, white or 24k gold to create objects of contemporary elegance. The end result is a collection of visually unique masterpieces.
Every item from Be & Liv is beautifully flat-packed, arriving as several parts in order to be environmentally friendly. Flat packages take less room to store and transport, and use less packaging making them a sustainable choice. The items are extremely easy to assemble yourself at home. The thin brass sheets are bendable and supple, meaning that they are very simple and easy to shape into the required form.
All Be&liv products are available from their website, beandliv.com and can be shipped to anywhere in the UK.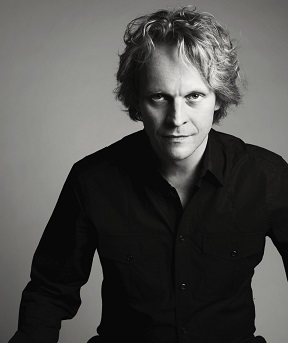 Ilkka Suppanen is an award-winning designer whose designs are displayed at leading galleries worldwide. Suppanen was awarded the Torsten and Wanja Söderberg prize in 2015, the world's largest annual design award.
Ilkka Suppanen designed the beautiful One Flower Vase for Be & Liv. Made from laser-cut steel with either black steel, copper or 24k gold plating, the piece is truly stunning and is designed to complement the beauty of a single flower. Suppanen says, "sometimes a single flower says so much more than a big bouquet."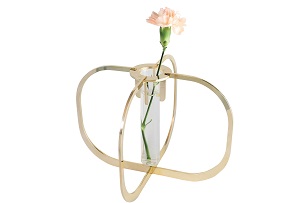 Pictured: One Flower Vase with 24k gold plating, £54, product on the website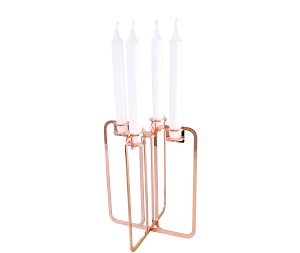 As well as the vase, Ilkka also designed the wonderfully elegant Quartet Candelabra. The candle holder is an expression of traditional minimalistic Nordic design. Suppanen says, "lighting up a candle is a classic way to create ambience. Quartet is the perfect way to do it with style."
Pictured: Quartet Candelabra with copper plating, £114, product on the website
One Flower vase in copper, £54, product on the website
Janne Uusi-Autti
Janne Uusi-Autti is the co-founder and creator of Be & Liv, as well as being one of the three designers. Janne says, "Be & Liv is redefining Scandinavian design by bringing together delicate poetic shapes with a modern industrial touch, whilst still keeping the classic simplicity and organic edge that Scandinavia is known for."
Janne is responsible for the design of some of Be & Liv's most iconic pieces, the Blossom Tealight Holder. Janne explains, "exploring the natural bending characteristics of metal led into the creation of organic shapes and natural beauty. We wanted to create a truly beautiful metallic tealight candle holder with solid quality. A decorative candle lantern that creates a fascinating light. We also wanted to make it easily maliable – following the same philosophy as with our earlier products."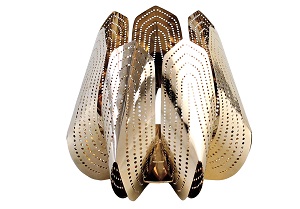 The Blossom tealight holder is available with copper, black, white and 24k gold plating (pictured).
Pictured: Blossom tealight holder in 24k gold, £39, product on the website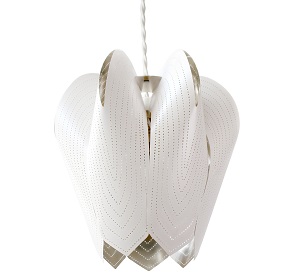 The Blossom design evolved into a beautiful pendant which can be used as a hanging lampshade or table lamp shade. The stunning perforated surface creates beautiful shapes when the light is switched on. The lampshade is available with white, black and 24k gold plating.
Pictured: Blossom ceiling lampshade, £156, product on the website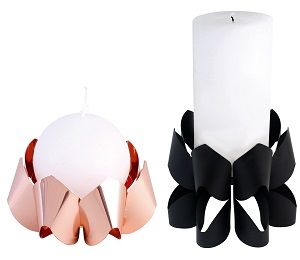 Janne is also the designer behind Palea & Palea Tall, "Palea extends my nature inspired design for bigger candles. Palea's curved shapes can be used with several different types of candle styles."
Both Palea and Palea Tall Candle holders are available with black, white, copper and 24k gold plating.
Pictured: Palea candle holder in copper, £37, product on the website and Palea Tall candle holder in black, £47, product on the website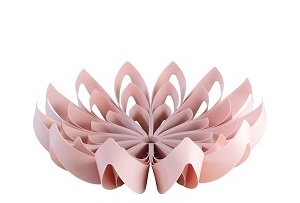 Janne's fourth and final design for Be & Liv, is the beautiful Petals fruit bowl. The bowl is made of recyclable food grade plastic segments which slot together. The pieces form organic shapes which when together resemble a flower.
Petals is available in dusty pink (pictured), turquoise and white.
Pictured: Petals fruit bowl in dusty pink, £47, product on the website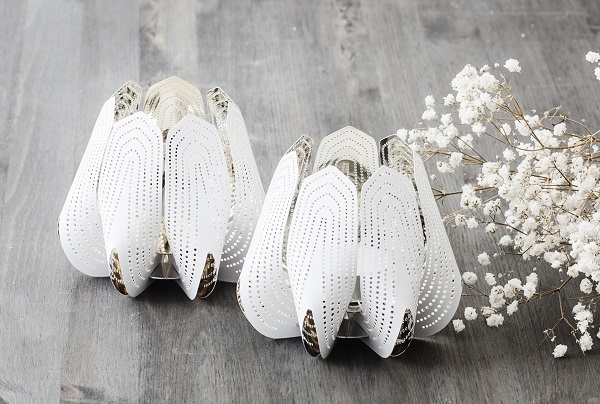 Blossom tealight holder in white, £39, product on the website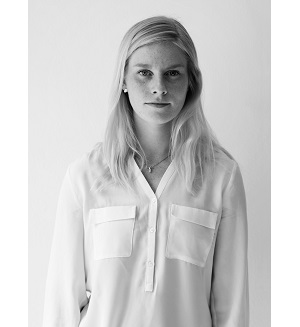 Emilia Hönö
Emilia Hönö is a young product design graduate, and the third and final designer for Be & Liv. Emilia strives to create unique but functional designs, and for them to bring joy and elegance to everyday life.
Emilia designed the Lily cake stand for Be & Liv. Emilia says, "Lily cake stand adds elegance to any party. Fill it with treats and use it as a centrepiece." The transparent plates of the design reveal the organic and luxurious shapes of the body. It is perfect for displaying cupcakes in the kitchen, or jewellery in the bedroom.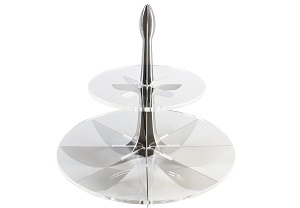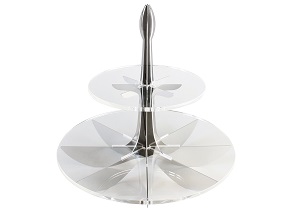 Lily cake stand is available in steel, 24k gold plated and copper.
Pictured: Lily cake stand in black steel, £114, product on the website
Lily cake stand in 24k gold, £114, product on the website