Skip to content
"Mind. Body. Spirit. Home. It's all connected."
The Hygge Hype – New data reveals how Brits get cosy this Christmas
A fireplace, cosy nook and memories are amongst eight key factors that Brits believe make a house a home.
At least a third of Sheffield residents believe their house wouldn't feel homely without a fireplace.
56% of Millennials love a cosy spot to snuggle in when they're at home.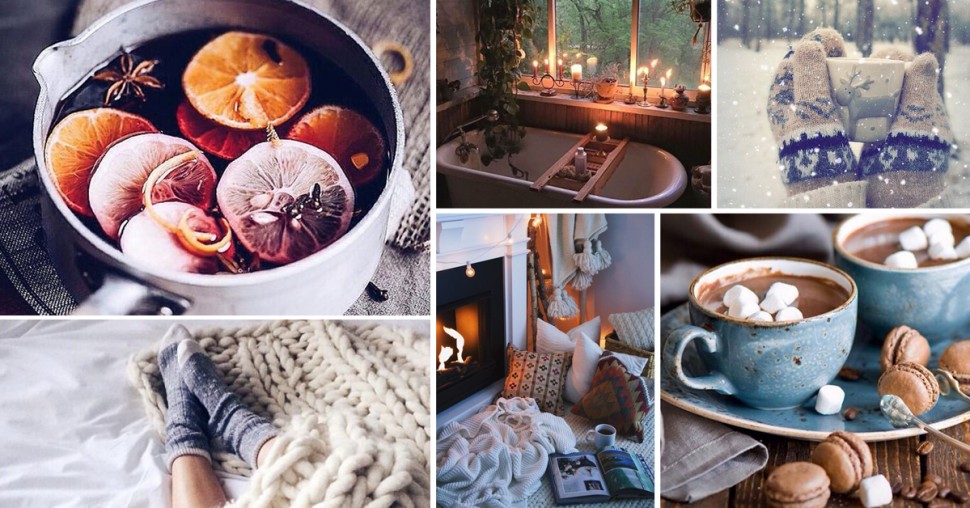 The Danish trend Hygge – a concept that encourages celebrating a special feeling of moment, may have rose to prominence in 2016 but it appears to be dominating winter trends once again this year.
As we draw closer to the annual big freeze, Brits are keen to get comfy, turning to their fireplaces and cosy nooks to stay warm and feel content. Indeed, when it comes to their homes, Brits look to Hygge to transform their living space from a humble house into a heartwarming home.
A new study, by property buyers Goodmove, looks into the key factors that make a house feel homely. From a cosy space to unforgettable memories, survey data from 1,004 British homeowners and renters reveals that home really is where the heart is.
57% of the UK consider personal touches to be a key component to homeliness and for Mancunians, this is the most important factor. Surprisingly this means more to men than women, as 69% of men feel that scented candles, soft toys, photographs and childhood mementos are important.
The winter winds will be roaring and so are our fires as Brits look to warmth to help them feel comforted. Of the cities surveyed, Sheffield seems to prioritise this element over others with 33% of residents naming this as the most significant contribution to whether their house is homely.
Although many may assume that material consumerism peaks at Christmas, it's actually memories that more than half of British renters (55%) consider important in the colder months. Bristolians in particular feel that their house is not homely without fond memories spent in the place.
Somewhat unsurprising stats at this time of the year are that 56% of millenials and 39% of British renters consider a cosy nook to be the most important factor of their homes. Belfast residents in particular feel that their house isn't a home unless they have a cosy nest to return to and it's primarily women who love a comfy spot.
The highest rated elements that contribute to homeliness include:
Owning your own home
A garden
A cosy nook
Children
A fireplace
Memories
Personal touches
Pets
To view: What Makes a House a Home please visit: https://goodmove.co.uk/what-makes-a-house-a-home/